You want to be comfortable in your vehicle, but in the wintertime, safety is the most important feature to be looking for. When preparing for winter driving, there is a variety of things that folks do to get ready for the season. Beyond checking your tire pressure, getting a rotation, or possibly getting a special type of synthetic oil for winter conditions, did you know that you can make your winter driving experience even better by taking a few small steps.
Are you all set with your vehicle winterizing?
There's nothing worse than having lowered visibility while driving through inclement weather. When the driving is especially treacherous, you want to be able to keep your eyes on the road and other vehicles in your path.
With GlassParency, a two-step chemical treatment applied to your exterior windshield will fill in the imperfections of your glass and create what is known as an Ultra Hydrophobic surface. This repels water and makes an inclement driving experience far safer and more visible.
Among other winterizing features you may want to consider include:
Discover additional ways to winterize from our blog.
Think about rustproofing.
In the Midwest and colder climates, rust is more likely to form on your vehicle. While rust is not only unsightly on a vehicle, it can cause damage to integral parts of the car and require frequent servicing. In some cases, excessive rust can even contribute to serious car accidents when parts of the vehicle become disconnected or fall off while driving. For example, damage to the frame or other important features of a car can cause serious damages that require costly repairs.
Luckily, you can protect yourself against damaging rust on your car. With rustproofing, a special chemical is applied to the metal on your vehicle in the form of a sealant. The seal keeps oxygen and moisture from producing rust.
With rustproofing, you'll be accessing a number of benefits:
Vehicle longevity : With rustproofing, you'll save against a number of potential repairs over time. By extending the life of your vehicle, you'll save on the cost of eventually replacing it.
Improved safety : Rust can break apart integral structural elements of your vehicle. Rust can cause serious damage to frame rails and spot welds, which essentially hold the important pieces of your car together. The longer your car rusts, the more likely the portions of rust will reach those important areas of your vehicle.
Improved resale value : Used-car buyers are looking for vehicles that don't look used. Rust depreciates the value of your vehicle, so rustproofing is another good investment to consider for future resale.
Read more about the benefits of rustproofing.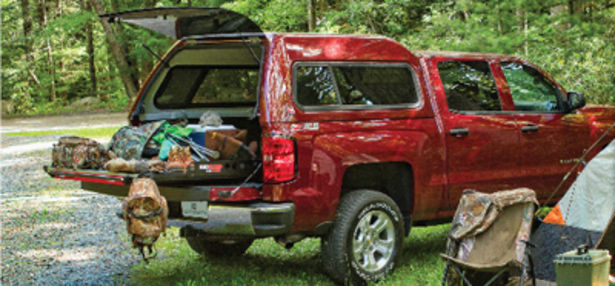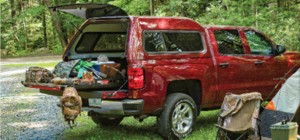 Hunting Season is Coming
Hunters, get ready—your season is here
The time for recreational hunting is here, and you'll want to be sure your truck or SUV is ready to head out into the woods.
There are a number of ways that you can prepare your vehicle for the season:
Truck Bed Covers :

Hard and soft covers

can help to protect your possessions from the elements and potential security risks. A hard cover will provide more resistance against damage. You can also choose from more stylish retracted cover or a folding panel cover.
Storage Systems : A truck bed storage system can hold your tents, camping supplies, ammunition, luggage, and more. We recommend checking out the DECKED storage system

.

Cargo Lighting : A cargo lighting system can help to illuminate your campsite and give you more visibility at night. The

B-Light Tonneau Lighting System

has a lighting kit with eight light pods connected to your truck's battery, ensuring that your area is always illuminated and safe.
Read more about the hunting accessories we offer.
Whether you're looking to protect your vehicle from rust, making your windshield more visible, or jumping into the hunting season soon, Auto One is your best source for truck accessories, improving the safety of your vehicle, rustproofing, and more. Get in touch today or visit us to start decking out your car for wintertime.