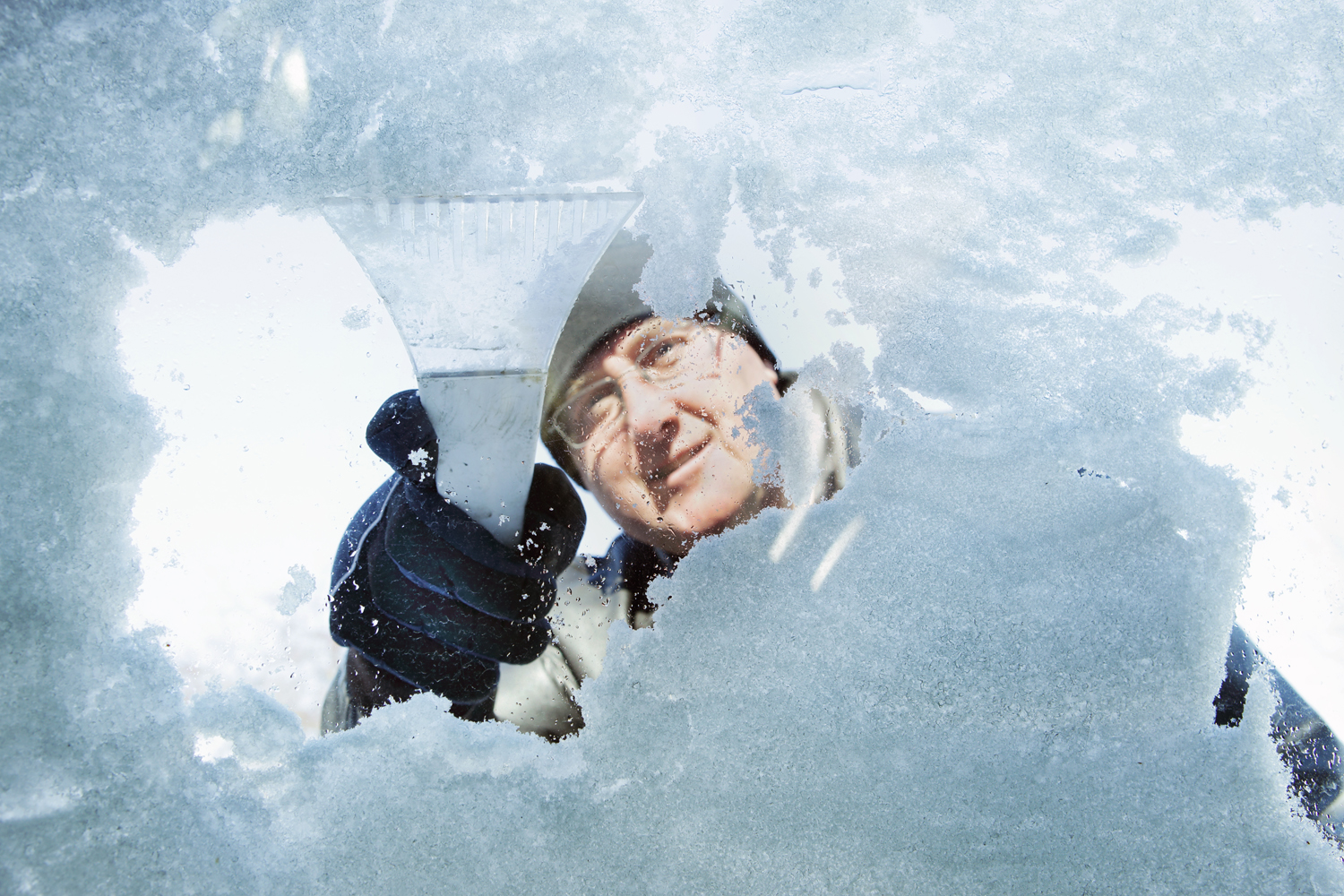 We've already had our first big snow storm – and it's only December! We can expect to see more snow, ice and cold weather for the next few months. Now is a great time to think about winterizing your car or truck. Whether you are looking to improve upon safety, comfort, or both, there are many ways you can get your vehicle ready for the frigid temperatures. Here are four of our top auto accessories for winterizing your vehicle.
Windshield Protector
Winter weather can lead to some treacherous driving conditions. Improve your visibility by adding a protective windshield coating, such as GlassParency to your windshield. GlassParency is a two-step chemical treatment that is applied to the exterior surface of your windshield. This treatment fills in the natural imperfections in your vehicle's glass. Once applied, it creates an Ultra Hydrophobic surface that repels water, improves visibility in inclement weather, and reduces glare. It also makes it easier to clear snow and ice from your windshield.
One study found that windshield treatments such as GlassParency can improve a driver's vision by nearly 34% over an untreated windshield. Applying a windshield treatment can help you drive with confidence, even in blizzard conditions.
Winter Floor Mats
Winter boots can pick up snow and salt from driveways and parking lots and track it into your vehicle. The water that collects on the floor as the snow melts, combined with the salt, can cause damage to your vehicle's interior. You can protect your vehicle and extend the life of your original floor mats and carpet with a new set of winter floor mats. Rubber floor mats are durable and designed to trap water and debris. Whether you are driving alone or carting your kids around to their hockey games and other winter activities, you can rest assured that your vehicle's floor will stay clean and dry.
Remote Starter
There is nothing better than getting into a warm car on a cold morning. With a remote starter, you can heat up your car with the click of a button, and it will be warm within minutes. Remote starters are also great for your engine, giving it a chance to warm up before you head out on the road. There are a variety of models to choose from, whether you want a simple single-button remote to start the car or a more advanced model that can also control the door locks and trunk. There are also 2-way remote starters that will send a signal back to your remote to let you know that the vehicle is running.
Heated Seats
Heated seats are another way to add comfort to your ride. Once you have tried them, you will wonder how you ever lived without heated seats! Seat heaters can provide an extra boost of warmth while you sit in traffic on your morning commute. They can be installed on fabric or leather seats, and will fit into almost any vehicle, including cars, trucks, motorcycles, RVs, boats, or even industrial vehicles. If you have broken seat heaters on your existing vehicle, Auto One can also diagnose the problem and repair or replace your existing seat heaters for a reasonable fee.
If you want to get your car ready for winter, we're here to help. Auto One offers a variety of high quality products from trusted brands. Call or visit us today, and we'll hook you up!