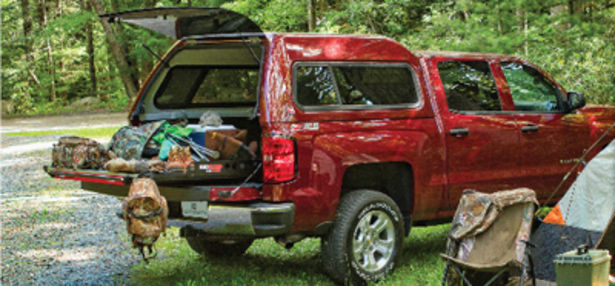 Must-Have Accessories for Your Truck
Fall is here and it's time to get outdoors for hunting season. If you have plans to head out into the woods for some recreational activities this fall, you will want to make sure your truck or SUV is prepared for the trip. Here are this season's must-have accessories for your outdoor adventures.
Tonneau Covers
The best way to protect all of your gear is to install a tonneau cover. They come in a wide variety of styles to meet your needs, including:
Hard covers. They are easy to install and provide excellent security for your cargo. Hard covers are also more durable and resistant to damage than soft covers.
Soft covers. These are usually made from vinyl or some type of coated fabric that is water resistant. They are attached to the truck bed with Velcro, snaps, or some sort of bed rail attachment system.
Folding covers. These are built with two or more panels that fold up onto one another for quick and easy access to your truck bed.
Retractable covers. These covers offer a sleek and streamlined look. The cover rolls up into a canister at the front of the truck bed, giving you virtually unrestricted access to the bed.

Once you've decided which type of tonneau cover you prefer, you can start exploring the different brands and features. Tonneau covers can be customized to your vehicle and your specific needs.

Storage Systems

You can also equip your truck bed with a storage system that will help you organize all of your hunting gear, including rifles, bows, arrows, ammunition, camping gear, clothing and other supplies. There are many options to choose from, but one of the most efficient is the DECKED storage system.

DECKED revolutionizes pickup truck organization with a low profile truck bed storage system that is compatible with Ford F150, Ford F250, RAM 1500, RAM 2500, Chevrolet Silverado, GMC Sierra, Toyota Tundra and Nissan Titan pickup trucks. It's an accessible storage solution that raises a truck's deck and allows you to store your gear and supplies securely in heavy duty drawers at waist height, while still offering full use of the truck bed. It is perfect for tools, fishing and hunting gear, sports equipment, camping gear and more.

Cargo Lighting

Lighting can illuminate your truck bed, making it easier to find things late at night or before dawn. It is an affordable way to enhance the function of your cargo space. One option is the B-Light Tonneau Lighting System from Truck Hero. This kit has eight light pods that operate on a single switch located in your truck's cab. The lighting kit is hard-wired directly to your truck's battery, so it will never fail when you need it most.

Mud Flaps

Driving on rough terrain can expose your vehicle to water, stones, dirt and debris. Protect your vehicle with mud guards. They are designed to funnel water and debris away from your truck and create a layer of protection for any items you may be towing. Mud flaps are made from durable, crack resistant materials like ABS plastic, resins, polyethylene/rubber and stainless steel. They are available in many designs to suit your personality and taste.

Bug Deflector

Whether you are driving on the highway or a country road, a bug deflector can protect your vehicle from insects and other debris. Avoid the hassle of cleaning bug stains from your truck or repairing paint chips from small rocks and stones. You can choose a standard model or purchase a bug deflector that is aerodynamically designed to fit your vehicle.

Auto One is your source for tonneau covers and truck accessories for this hunting season. To learn more, call or visit your local Auto One store today.