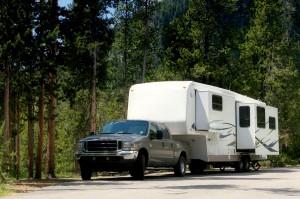 Summer is just around the corner and we can't wait to go camping with the family. Camping in the great outdoors is just a way of life in Michigan. Whether you are pitching a tent or hauling the camper, here are some auto accessories to make the trip a little easier.
Truck toppers
Protect your truck and the cargo you carry with a new truck cap or lid. We have a variety of fiberglass toppers to fit your needs and budget from including economy style, standard, premium cab hi topper, and camper shell.
Bike rack
Taking the bikes along? Traditional, sport, mountain, racing, men's and women's; no matter the type or style of bike being transported, we offer a wide variety of trailer hitch mounted and roof top bike carriers to fit your needs.
Navigation system
Auto One carries in-dash, in-car GPS units from Garmin, TomTom, Magellan, Panasonic, Alpine and Global Navigation. We have all the navigation system features you want to make your road adventures fun and stress free!
Cargo Carriers
Maximize your carrying capacity by adding a cargo carrier to your trailer hitch or cargo box to your roof top. We have all the popular brands including Yakima, Rola, Lund, and Highland.
Mobile Video
Your family will experience hours of enjoyment watching movies with fantastic sound and crisp pictures from the LCD and LED monitors making long trips seem shorter. Our most popular unit is the headrest DVD player.
Truck Tent
Want to sleep under the stars? A truck tent turns any spot into a comfortable campsite. The tent fits over the bed of your truck transforming it into an outdoor living space. Different size tents are available to fit a variety of truck beds.
For more details on these and other auto accessories, contact your local Auto One Glass and Accessories.