Your Guide to Owning a New Jeep Wrangler
You've bought the Jeep Wrangler of your dreams. It's parked in the driveway waiting for your next step on the path to your new off-roading lifestyle. How do you start the off-roading lifestyle? We recommend these steps to prepare yourself for weekends of fun on the toughest off-road trails and muddiest bogs.
Join an Off-Roading Group
From Michigan to Florida, there are Jeep groups everywhere. These off-roading enthusiasts can help you find the best trails in your area. They also know the best events to attend, both the big national and international off-roading events plus the smaller local weekend activities. Check out this list of local Jeep Wrangler groups.
Michigan Jeep Clubs
Detroit
Milford
Port Huron
Grand Blanc
Mayville
Ann Arbor, Detroit
Florida Jeep Clubs
Sunrise
Palm Beach, Indian River, St. Lucie, and Martin Counties
Pierce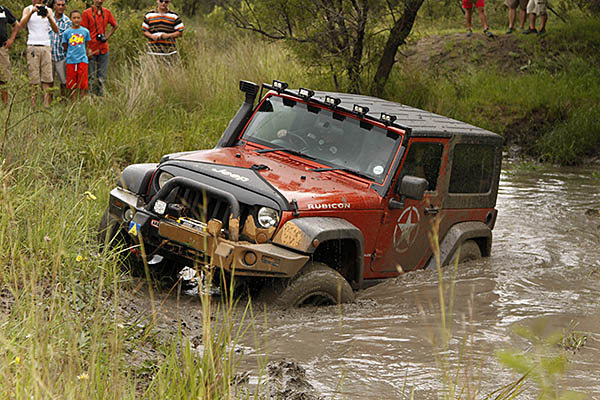 Facebook Jeep Wrangler Private Groups
Another great place to find Jeep Wrangler fans is Facebook. There are many private groups dedicated to Jeep Wrangler owners and off-roading enthusiasts.
Dirty Minds Jeep Club
Christian Jeep Association – Michigan Chapter #6
Swamp Stompers
Jeep Freakz Michigan
Michigan Jeep Ladies
Two Trackers Four Wheel Drive
Getting your Jeep Wrangler Dirty
Once you have attended your first off-roading adventure, you'll immediately notice that owning a Jeep means dealing with a lot of dirt and debris, especially if you drive without a top, doors, and/or windows. Auto One can help. Life is busy. Schedule a detailing appointment at your local Auto One to have your Jeep cleaned while you are working. We'll have your Jeep ready for next weekend's new off-roading adventure.
Enhancing your Jeep Wrangler with Aftermarket Accessories
The last step on your start to the off-roading life, is to notice what Jeep accessories the other club members are using to enhance their weekend fun. One of the most addictive qualities of Jeeps is their easily customizable design. Whether you are looking for upgrades or replacements, you can fill all of your aftermarket add-on needs at Auto One. We carry aftermarket products that will take your fun to an entirely new level. From tops and doors, to LED lights, to step bars, to stereo replacements, the experts at your local Auto One (we're Jeep owners too) will help you pick the best accessories for your Jeep Wrangler.
Quality Off-roading Aftermarket Accessories
If you're a fan of Toyota FJ Cruiser, Toyota 4Runner, Ford Bronco, Land Rover LR4, Jeep Gladiator, and Suzuki Samurai, we have all the accessories you need for your favorite off-roading vehicle too. At Auto One, we are proud to carry a wide array of Jeep accessories from manufacturers who share our dedication for quality.
Rugged Ridge
Bestop
DeeZee
AMP Research
TrailFX
Steelcraft
Westin Automotive
Start Today
To start you on the path to off-roading fun, here's a coupon for $20 off auto detailing. Bring it to your local Auto One and chat with the team about your needs.