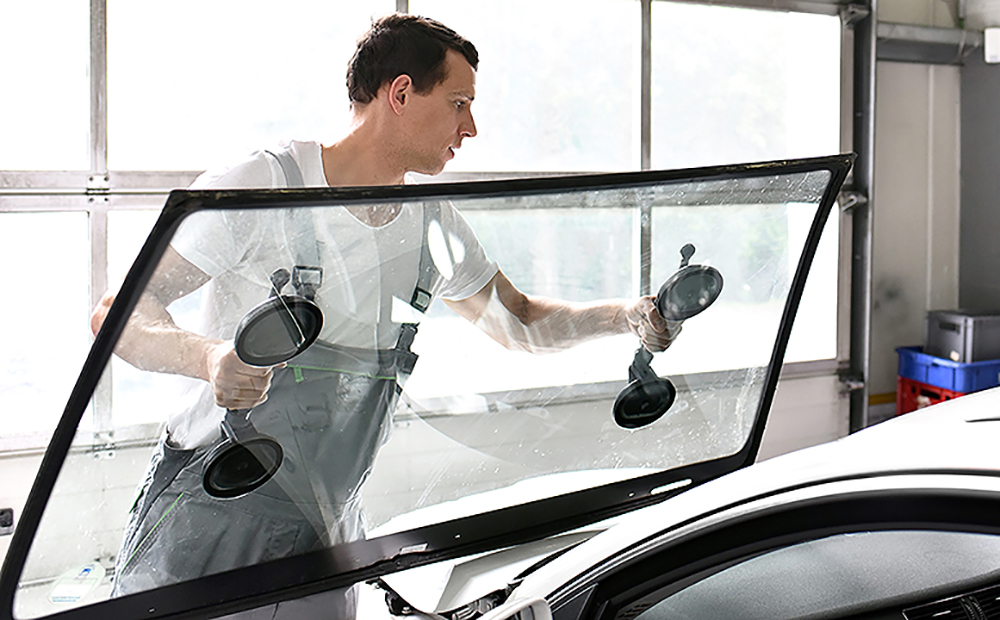 When you choose Auto One for your windshield repair or replacement, you can be confident that we are using the latest cutting edge tools to service your vehicle. In recent years, windshields have become more sophisticated, housing cameras and other driver assistance equipment. That means auto glass technicians need more precise tools to get the job done right.
Auto One continues to invest in the latest auto glass repair and replacement technology for our expert technicians. These new technologies help prevent damage to your vehicle and ensure that it is safe for you to drive after the repairs are completed.
Faster and Safer Windshield Removal
There are two main risks when the windshield is removed from your vehicle. First, the glass can shatter, leaving glass remnants all around the vehicle. Second, improper removal can damage the body of the vehicle, especially for aluminum body vehicles. Auto One has invested in the Kong auto glass cut-out tool, which allows the technician to effectively slice through the urethane seal on the windshield without negatively impacting the body of the vehicle. Unlike traditional tools that use blades to cut through the urethane, the Kong tool uses an ultra-strong cord that is attached to a pulley.
With the Kong tool, there is no need for additional pulleys or equipment to be attached to the windshield. This reduces the likelihood of scratches or damage to the vehicle. It also allows the technician to cut the windshield out in half the time of standard cutting methods.
It is the perfect tool for removing expensive classic car windshields and glass without damage to the car paint or cracking the glass. And best of all, it is portable, which allows for mobile installations.
A New Calibration Tool for Windshield Cameras
By 2020, more than 44% of new auto glass production will include some form of Advanced Driver Assistance Systems (ADAS) such as cameras, radar and sensors. This equipment needs to be maintained properly and recalibrated if necessary, especially if the windshield has been replaced. Many auto glass repair shops refer their customers back to the car dealership for recalibration, but Auto One technicians will soon be equipped to handle the job right in our shops.
Auto One has invested in Opti-Aim™, which is the latest aftermarket calibration tool for managing complex installations that demand precise, camera-ready accuracy. Once connected to your vehicle, Opti-Aim™ begins the calibration process and works with the vehicle's computer to optimize camera alignment and restore it to the manufacturer's specifications.
With the Opti-Aim™ tool, you will be back on the road in no time. And you will be confident that your ADAS equipment is working properly. The new Opti-Aim™ tool will be available in early 2017.
Trust Your Auto One Experts
Replacing auto glass is Auto One's specialty. With the latest in cutting edge technology and expert technicians, we are the best choice for your glass repair and replacement needs. Plus, we offer a hassle-free warranty and same day service at most of our locations. Or, you can request our mobile service to perform the repair at your home or office.
We will also work directly with your insurance company, making the process as easy as possible.
Visit our Auto One website to learn more about our services, or call your local Auto One store today.