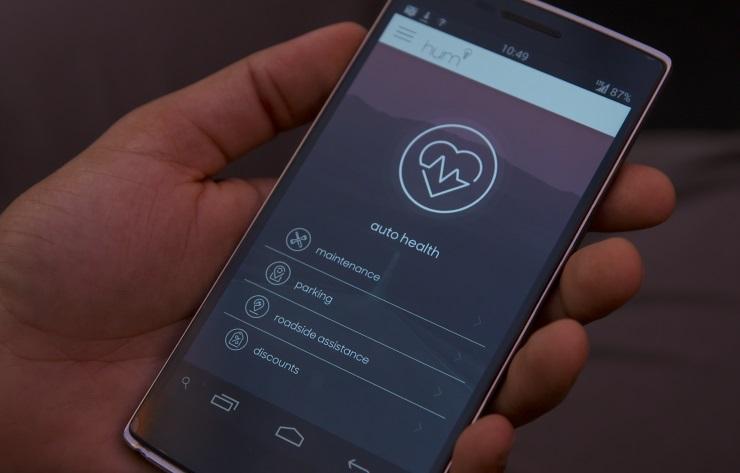 Driving Aids Linked to your phone
Here at Auto One, we have been keeping you up to date on the latest advancements in autonomous driving technologies. And now we are following a new trend in driver assistance tools that are linked to your smart phone. These plug and play tools are the latest way to help you manage your vehicle, even from far away.
Driving Aids Keep You and Your Loved Ones Safe
These driver assistance tools are designed to make your life easier by helping you to maintain your vehicle, monitor driving patterns, contact roadside assistance, enable remote start and perform other functions via your smart phone. Ultimately, you can stay connected, stay informed and stay safe.
You can also use these new technologies to keep track of your teen driver. Auto One has been helping parents keep tabs on their younger drivers for years, having tested the earliest forms of GPS tracking. And now the latest commercials are highlighting new apps that allow you to track the location of your vehicle, as well as monitoring driving habits for your teen driver and other family members.
Verizon Introduces New Hum App
The road can be unpredictable. The new Hum app from Verizon helps take the guesswork out of driving with connected car technology that helps you stay in touch with emergency services and your loved ones when they're on the road.
This commercial from Verizon shows how you can use the Hum app to keep track of your teen driver:
Verizon Hum commercial.
Best of all, you do not need to be a Verizon customer to use Hum. Anyone can purchase and download the app to their smart phone. Here are just a few features of this new app:
Speed alerts. Set a maximum speed for your vehicle. When the maximum speed is exceeded, you'll be notified via text or email.
Boundary alerts. Set up to ten boundary alerts. You determine the boundary area, whether you're notified when your vehicle enters or exits it, beginning and end times, as well as days of the week alerts will be delivered.
Vehicle location. Find your vehicle on a map and view up to five recent locations. You can even locate your parked vehicle in places like the mall, arena, or airport.
Vehicle Diagnostics. No more wondering what that engine light means. Easy-to-understand diagnostic updates help you address minor car problems before they become major ones, helping to save money and avoid serious breakdowns.
Vehicle Maintenance. Never forget an oil change or tire rotation again. You set maintenance reminders and Hum will text or e-mail when it's time for a tune-up.
Emergency Assistance. Connects you to a trained, live agent at the push of a button if you have an emergency on the road. And if Hum detects a collision, it can automatically send help.
The Hum system has three components. First, there is an app that you load onto your smart phone. Second, there is a speaker that clips onto your visor. Finally, there is a small device that plugs into your vehicle's OBD-II port, located underneath the steering wheel. Hum is compatible with most vehicles 1996 and newer. You can check compatibility by visiting the Hum website.
Buick Announces Remote Link on All Vehicles
Buick recently announced that its Remote Link app will come standard on all models. This app allows you to perform many important vehicle convenience and diagnostic functions easily via your smart phone. Unlock and lock your Buick's doors, remote start the engine, and get real-time diagnostics from anywhere. And you can use the app to keep track of your vehicle's location.
As shown in the following commercial, the Buick Remote Link app can also help you keep tabs on your teen driver: Buick commercial.
If you have questions about these new driver assistance technologies, Auto One is here to help. Call or visit your local Auto One location today.