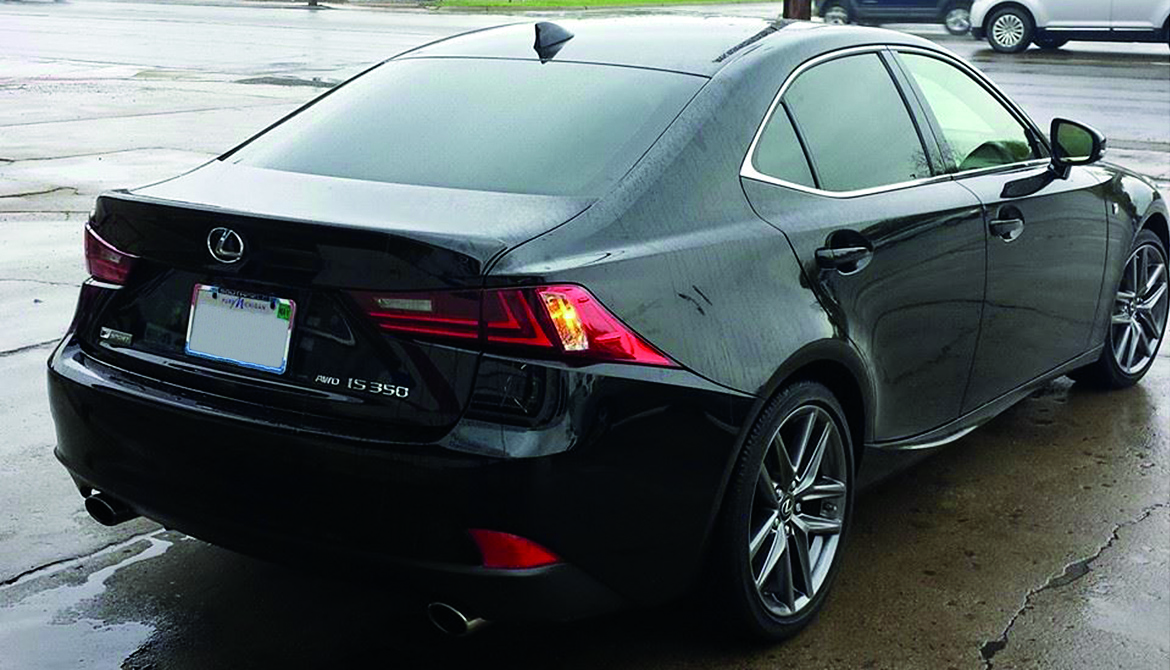 Window Tinting Increases Privacy & Security
Summer is here and that means longer days and hotter temperatures. Whether you are planning a big summer road trip or just cruising around town, now is a great time to consider window tinting for your vehicle. Window tinting is an easy and relatively inexpensive way to update your vehicle's appearance, while also improving safety and function.
Here are some of the benefits of window tinting:
1. It protects your skin. Window tinting blocks harmful ultraviolet rays from the sun, which are especially powerful in the summer months. Prolonged exposure to the sun's rays can cause sunburn and eventually lead to skin cancer. Window tinting is a great way to prevent these damaging effects and improve your health.
2. It keeps your vehicle cooler. By blocking out the sun's harsh rays, window tinting also helps to keep your car cooler. That means you can drive more comfortably, even on the hottest days. It also helps cut down on the amount of energy needed to air condition your vehicle.
3. It preserves your vehicle's upholstery. Whether you have fabric, vinyl, or leather seats, window tinting can increase the life of your upholstery. Over time, exposure to sun and intense heat can cause your vehicle's interior to fade or crack. By blocking out the heat and sunlight, your vehicle's interior will last longer.
4. It increases privacy and security. If you often park on city streets or in an open lot, your valuables may be at risk of theft. Window tinting can make it harder for thieves to spot what is inside of your vehicle, causing them to direct their attention elsewhere.
5. It helps you drive safer. Driving into the sun's glare can increase the risk of an accident. Window tinting can reduce glare and blinding hot spots during the day. It can also reduce the glare from headlights at night. That means safer driving conditions for you and your passengers.
When it comes to window tinting, there are many options to choose from. Some of the most commonly used tinting materials are dyed film, carbon film and ceramic film. The cost, application and functionality of these products varies.
Dyed Window Tint Film
This is the least expensive option. Dye is placed in a layer next to the adhesive and then the adhesive is applied to your window. From the outside, the dyed film looks flat and opaque and can even appear black. The dye absorbs some of the heat from the sun, but the protection is minimal. Mostly, this type of film is used for appearance. One downside is that the dye tends to fade over time.
Carbon Window Tint Film
This type of film is dark and matte finished, providing a tasteful appearance from the outside. The carbon content of the film will block about 40% of the infrared light that enters through the windows and causes heat to build up. That means it will effectively cool the inside of your vehicle, while also preventing damage to the upholstery. The carbon film will not fade over time.
Ceramic Film
This is the highest quality film and therefore, the most expensive. It contains a ceramic particle that is not metallic and does not conduct heat. Ceramic film eliminates 45-50% of the heat that enters through the windows in the form of infrared light, making it more effective than other types of film. The use of the ceramic particles makes the windows highly shatter-proof and resistant to glare. It is also the most effective at blocking harmful ultraviolet rays from the sun, reducing your risk of skin cancer.
Auto One stores carry a variety of window tinting products from various manufacturers. Our window tinting experts can help you decide which option will work best for your needs and budget. We offer free online quotes or you can call or stop by and chat with an expert.