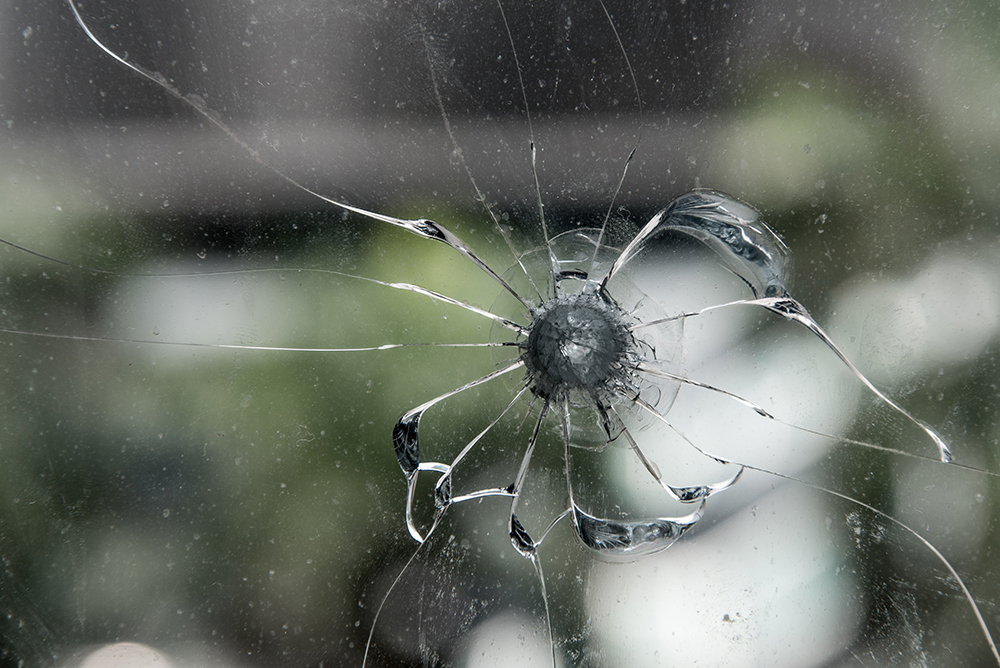 Don't wait to fix your windshield!
Here in the Midwest we have two seasons: winter and construction. It seems like the construction barrels pop up everywhere as soon as the temperatures start to warm up. Driving through construction zones can kick up dirt and debris onto your windshield causing it to chip or crack.
While it is easy to avoid or delay repairs, it's better to get them taken care of right away.
Don't Delay Repairs
You may think to yourself "Why should I get that chip repaired? With these road conditions, it will probably just get damaged again." But driving around with a chipped or cracked windshield can be dangerous for you and your passengers.
Here are three reasons you should get that chip or crack repaired as soon as possible:
1. It can prevent further damage to your vehicle. Even a small chip or crack can compromise the integrity of your windshield. Intense heat can cause the chip or crack to get bigger. And the force of driving over a speed bump or pothole can place added pressure on the glass, causing the crack to spread.
2. It can save you money. The cost of repairing a small chip or crack is much less than the cost of replacing the entire windshield. And the fixed area is actually stronger than the original glass.
3. It's quick and easy. Most repair jobs can be done in about 30 minutes. It's fast and easy to get a repair quote online, and then schedule an appointment at your convenience. You'll be back on the road before you know it.
In the meantime, you can minimize the chances that the crack or chip will spread by placing a piece of clear tape over the affected area, as long as it doesn't obscure your vision. The tape will protect the area until you can have the repairs completed.
Repair or Replace?
Generally speaking, the size of the chip or crack determines whether you'll need to have your windshield repaired or replaced. A good rule of thumb is to place a dollar bill over the chip or crack. If you can completely cover the damaged area with the dollar bill, then you should be able to have it repaired.
If the damaged area is larger than the dollar bill, you will probably need to have your windshield replaced. The placement of the chip or crack is also important. If the damage is close to the edge of the windshield or if it is directly in your line of sight you may need to have your windshield replaced.
Added Protection for Your Windshield
To improve your safety and visibility on the road, you may want to consider adding our windshield protection treatment. This can be done at the time of your windshield repair or replacement. Once applied, this treatment can help to repel rain, even during the worst thunderstorms. And it can also reduce glare, providing improved visibility when you are driving at night. The treatment is affordable and lasts for several months.
Trust Auto One for your windshield repair and replacement needs. We offer convenient, same-day service at most of our locations. You can also schedule an appointment with our mobile service and we'll come to your home or office. Call or visit your local Auto One store today.