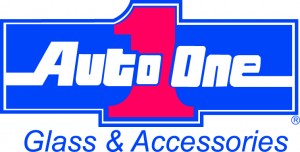 Brighton, Michigan – April 21, 2016 – Auto One Glass and Accessories was named one of the top five auto glass franchises in the United States by AGRR Magazine. This designation was featured in the March/April 2016 issue of AGRR Magazine and is yet another indicator of Auto One's dominance in the automotive glass repair and replacement market.
The researchers at AGRR Magazine evaluated the franchises based on key metrics such as annual retail sales, number of franchises, franchise fees and liquid capital requirements. With 16 locations and an estimated $1.68 million in revenue, Auto One's performance landed them in the top five. The analysis focused exclusively on auto glass repair and replacement revenue, which is only a portion of Auto One's total book of business.
The auto industry experts at AGRR Magazine published their annual list of top auto glass retailers for the fourth year in a row, but this was the first year they included an evaluation of auto glass franchises.
AGRR Magazine is the only publication dedicated to the automotive glass repair and replacement industry. It is focused on providing timely information and analysis for auto glass repair and replacement technicians, managers and owners.
Auto One Glass and Accessories is an automotive after-market retailer that has been serving Michigan and Indiana customers for over 30 years. With 16 locations, Auto One stores and repair centers are a reliable and trusted provider of high quality auto products and services in the communities they serve. Auto One's core products include auto glass replacement, automotive accessories, aftermarket electronics, detailing, rustproofing, and trailer hitches.
Auto Glass is a key profit center (comprising at least 25% of Auto One's gross sales). Auto One supports its franchise system with training for emerging auto glass technology like crash avoidance embedded in windshields and assistance with Internet marketing. For over 15 years, the Auto One ownership team has been helping to set auto glass standards by participating in auto glass committees like the ACSC, Auto Glass Safety Standards committee.
Learn more by visiting www.autooneinc.com.