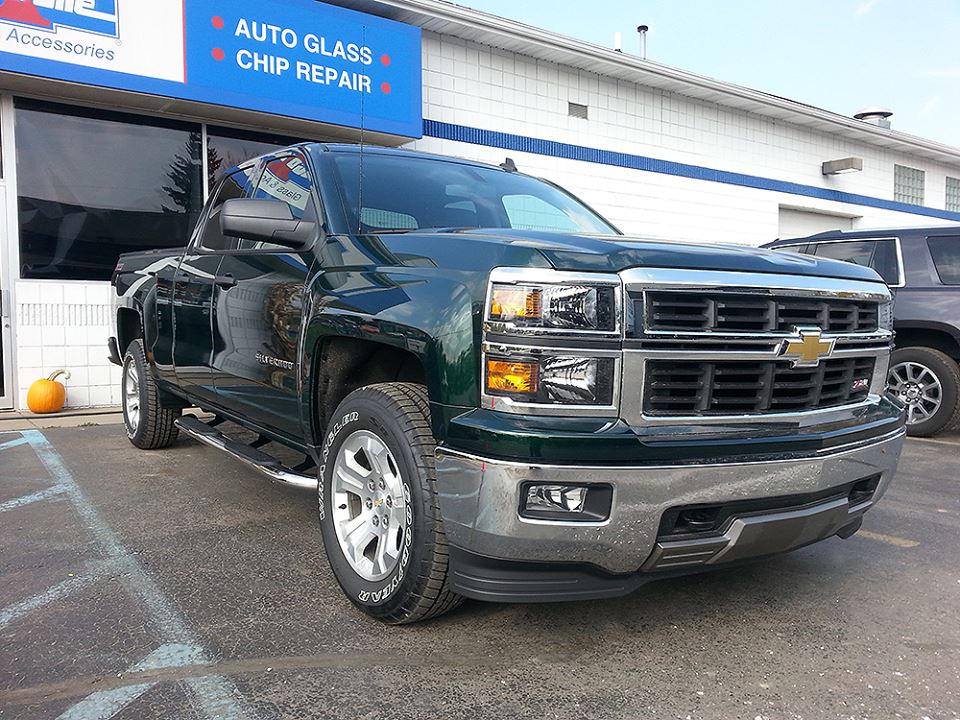 AP News recently reported that the current age of vehicles on the road is getting older.  In 2022, the average age of vehicles on the road increased to 12.5 years.  Some Michigan repair shops have reported vehicles approaching 20 years of age.  As the cost of vehicles has risen and the manufacturing quality of vehicles has improved, we've started to drive our cars, trucks and SUVs longer.  If you're one of the millions of Americans who is holding onto their vehicle, Auto One has the upgrades and general maintenance you need to keep your ride feeling fresh without buying an entirely new vehicle.
Protection Services and Floor Liners
At Auto One, we have a variety of protection services* that can keep your car looking younger and cleaner.
Auto Detailing
Rust Proofing
Floor Liners
It's inevitable that older cars will collect dirt and debris.  If you or your family does a lot of eating in the car, stains are just part of the drive. The seats seem to eat French fries, candy bars and ice cream.  Trust the experienced auto detailers at Auto One to get the mess out of your vehicle.  We have the right tools to help you.
For cars and trucks in the northern states, the salt and the elements combine to eat away at our favorite cars forming rust.  Depending on the condition of your vehicle, rust proofing may be an option.  We'll coat the undercarriage of your vehicle with a corrosion inhibitor that seals the strong metal against water and air preventing rust.  Stop the rust out holes before they can start. We also have paint protection films to guard your car's finish.  Our car fabric protection helps to safeguard your interior upholstery and carpets.
The last upgrade option in protection services is new floor mats.  Auto One stores carry WeatherTech products.  Form fitting WeatherTech floor mats will change the interior of your vehicle instantly. WeatherTech floor mats are designed to catch the water and dirt before they can get into the carpet.  They are easy to clean.  Every vehicle looks better with WeatherTech.
*available at some locations
Aftermarket Accessories
Over time, our trusty trucks and SUVs are expected to perform many tasks.  If your truck didn't come from the factory with a trailer hitch, it is an essential upgrade for your truck or SUV. We also have hitches for many car sizes. Plus, our certified 12-volt installers can add lights, hitch wiring, and other towing accessories that you'll need to tow successfully.
If your truck has an older truck bed cover (or never had a truck bed cover), take a moment to visit your local Auto One and check out the latest features and materials used in today's tonneau covers.  We carry all the major truck bed cover manufacturers.  Auto One stores have a full catalog of truck bed cover styles for you to choose the best fit and style for your truck.  Some Auto One locations are also authorized truck cap dealers.
If you've been stepping up into your truck or SUV for years, it's time to have step bars installed.  Auto One stores have the full range of step add-ons from side bars to running boards to nerf bars.  The latest and greatest step bar technology is multiple level, folding, power steps that hide themselves when you are driving.  We also sell and install tailgate and truck side steps. Give your legs a break and check out your step bar options today.
Auto Electronics
The one thing that many older car drivers miss is the convenience of an updated stereo system.  At Auto One, we have the technology you're dreaming about and the experienced 12-volt installers who will safely and correctly install it for you.  Bluetooth connectivity, Android and Apple phone connections, advanced GPS systems, back-up cameras and sensors, the list of new tech is a long one, and we have the aftermarket auto electronics to make it happen. After the installation, you'll wonder how you ever drove your car without the upgrade.
If your old key fob's range is measured in inches, consider a remote car starter upgrade.  You'll find remote car starters in all shapes and sizes at Auto One from one-button to four-button to two-way to phone-enabled remote starts.  Control your entire car from anywhere in the world with an Internet connection using only your phone and SmartStart.
Windshield Repair
If you've hit the 200,000 (or 300,000) mile mark without a crack in your windshield, count yourself among the few and the lucky.  If you are like the rest of us, you've seen a chip or crack in your windshield. Maybe you've been driving looking around that crack for years.  Auto One is your best auto glass repair shop.    Auto One stores can replace any glass on your vehicle including the windshield, back glass, door glass, lights, and mirrors.  Our team can also fix door windows that won't open due to bad motivators and other mechanical problems. Make us your first call to get our latest discounts and current appointment status.
Next Steps
You don't have to buy the newest car on the lot when you have an Auto One store in your neighborhood.  Keep your car on the road a little longer and enjoy the latest aftermarket enhancements by visiting your local Auto One Glass & Accessories.