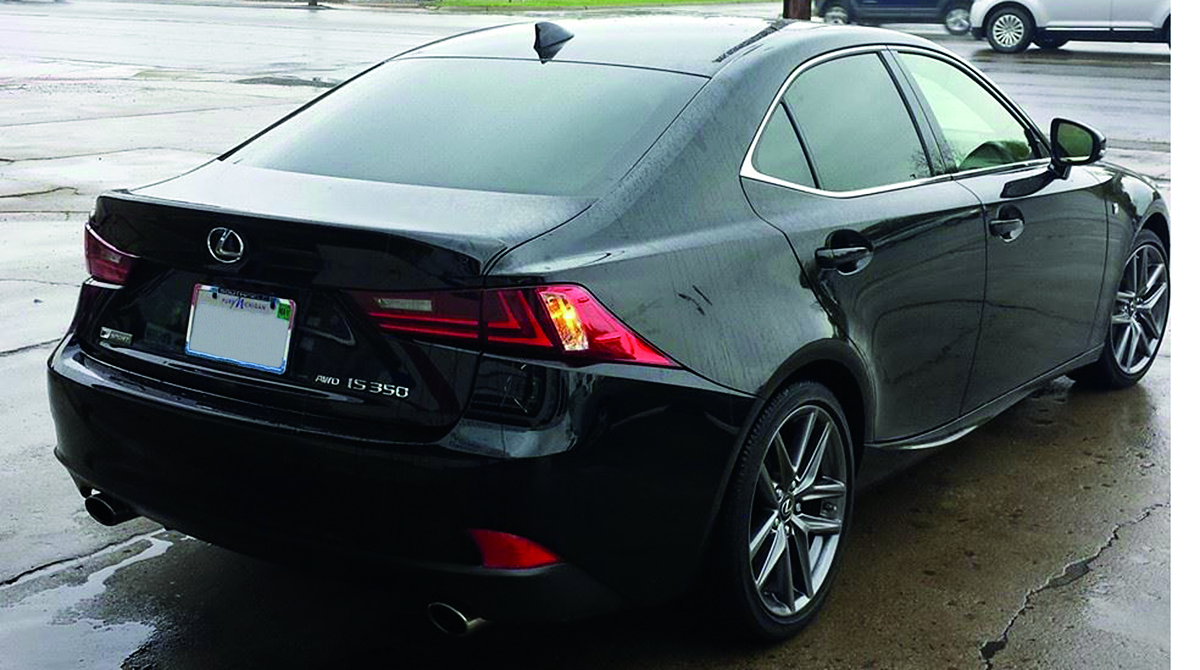 Window tinting is an excellent way to add both style and function to your vehicle. While many drivers prefer the added privacy of a darkened window tint, that may not be the case for everyone. The latest trend in window tinting provides the same level of protection from the sun's harsh rays, without the tinted window look.
It may come as a surprise to many people, but window film doesn't have to be dark to perform. It can be almost invisible to the eye, while still giving you all the benefits of blocking harmful ultraviolet (UV) rays and reducing heat build-up in your vehicle.
Many manufacturers are offering clear ceramic films as an alternative, including 3M, SolarGuard and Proview. These new films are perfect for customers who do not want the darker window appearance or where the use of dark window tint is prohibited by state laws.
Benefits of Clear Ceramic Film
Here are a few of the benefits of ceramic window tinting. It can:
Block the sun's harmful ultraviolet (UV) rays, which are the leading known cause of skin cancer and premature skin aging
Help to protect against skin damage
Prevent your auto's interior from fading and cracking
Reduce glare and eye strain, especially at night
By reducing the heat build-up in your car, you'll ride in greater comfort and you won't have to run the air conditioning system as often – improving fuel efficiency. And when the sun goes down, the high optical clarity and low-reflectivity of the ceramic film will not impede your night driving vision.
ICE by Proview – High Performance and Protection
One of the new clear ceramic films available on the market is called ICE, by Proview. ICE is an advanced nano-ceramic film that uses the latest in nanotechnology to create a high heat rejecting film. ICE can reject up to 95% of infrared heat and blocks up to 68% of total solar energy. The non-dyed construction offers great color stability and optimal clarity.
Unlike other high-performance films that can corrode and often change colors on the edges, ICE ceramic film retains its color and appearance and will continue to look good over time. And it is backed by a lifetime warranty.
Know the State Laws for Window Tinting
Before you decide to purchase any window tinting products, be sure to know the laws in your state. For Michigan, the following are the current laws related to window tinting:
The total solar reflectance must be less than 35%, for all windows.
The front window and front side windows may have tinting 4" down from the top of the window; or, not lower than the shade band.
Rear side windows can be fully tinted (with less than 35% reflectance).
Rear window can be fully tinted (with less than 35% reflectance); however, you must have functioning outside mirrors on both sides.
Special exceptions are allowed for certain medical conditions. If you have a letter from your physician or optometrist, you may drive a vehicle with a special window treatment that is medically necessary. However, the special window treatment or application cannot interfere with or obstruct your vision.
If you choose to have medically approved window tinting applied to your vehicle, the only person who can drive the vehicle is the person named in the letter. And the letter from your physician or optometrist must be in the vehicle at all times.
Auto One is Here to Help!
Your local Auto One location offers a variety of window tinting options, including the new clear ceramic films. Call or visit us today to learn more about your options.