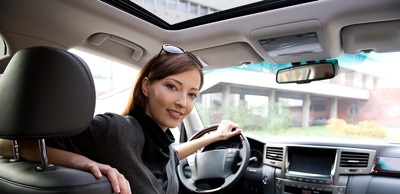 April is right around the corner and so is warm breezes, sunshine, and the smell of spring air.  It's time to start thinking about installing that sunroof you've always wanted.  Purchasing an aftermarket sunroof is easier and cheaper than you think.  If you bought your car or truck with the intention of adding a sunroof later on, now is the time.
Things to Consider When Shopping for a Sunroof
Type of Sunroof – Pop-up, spoiler, panorama or inbuilt?  Four different types that fit the needs to three different buyers.
Quality of Sunroof – The size, the type of glass, the handle, the hardware, the seals, and the gaskets usually determined the price and quality of a sunroof.
Warranty and Life Expectancy – Sunroofs can have as high as 20 years life expectancy, so know your warranty prior to purchase.
Installer Experience – The last thing you want is for your beautiful new sunroof to leak water all over your head or leather seats. Know the installers reputation and their level of experience well before you make your purchase.
Auto One sells over twenty different types of sunroofs and we have professional on hand to help you pick out the right sunroof and install it properly.  No matter what sunroof you may prefer, visit an Auto One location near you to have your sunroof professionally installed by the experts.