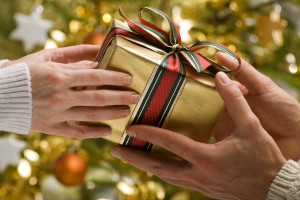 Find the perfect auto accessories and services for your Christmas gifts at Auto One!
Remote Start
This holiday season, give the gift of comfort that will last all year. With a remote start, your car will warm up or cool down, so it's comfortable before you get in. Auto One has an entire line of remote starters, auto alarms, and keyless entry systems for a great price that also provide ultimate range and advanced features. Not only are they available at a great price, and user friendly, but they can be upgraded. They also come with unbeatable warranty packages.
Auto Detailing
Need a gift idea for someone who has everything? Professional detailing is not just something we do at Auto One, we consider it to be an art. Due to our highly skilled vehicle detailers who take pride in their profession, we provide the best exterior and interior surface cleaning and protection.
Mobile DVD Players
A mobile DVD player may great family gifts. Whether you need a DVD player for your daily commute or for a long distance trip, Auto One Glass and Accessories has a DVD player for all of your needs. Your family will experience hours of enjoyment watching movies with fantastic sound and crisp pictures from the LCD and LED monitors making long trips seem shorter.
Tonneau Covers
This Christmas gift is sure to please! In the market today, the most popular and fastest growing truck accessory is the tonneau cover. Not only will tonneau covers give you the option for extra storage space, but they will protect the things in your trunk while still giving your truck a sharp look that is affordable. Here at Auto One Glass and Accessories, we only supply the best tonneau cover brands such as Rugged Liner, Truxedo, Extang, Bak, and much more!
Cargo Carriers and Bike Racks
Need a gift for someone who travels? Give them more storage space. Choose from a large selection of cargo carriers and bike racks from manufacturers like Yakima, Rola and Thule.
Floor Mats
Customize your gift. Protect your carpets with floor mats that are custom designed to fit the contours of your car, truck or SUV. Floor mats are designed to trap water and debris protecting your car or truck's carpet, thus extending the life of your vehicle. We offer a variety of floor mats for cars and trucks for popular brands like Kia, Nissan, Jetta, Wrangler, Tahoe, Ford, Chevrolet, and Toyota.
Heated Seats
Give the gift of luxury with heated seats from Auto One. Experience the gentle, therapeutic warmth of a Rostra ComfortHeat automotive carbon fiber seat heating system with dual-zone heating for soothing lower back pain and adding car seat comfort that works with cloth or leather vehicle seats. The therapeutic seat heater is fast-heating providing warmth in less than a minute.
Car Stereo Systems
Transform that special someone's car, truck or SUV into a live show auditorium with one of Auto One's car stereo systems. You can experience smooth, noise-free audio from sources like fm radio, iPod, Sirus XM satellite radio or HD Radio. Auto One is an authorized Pioneer dealer* and sells complete car stereo systems from stereo receivers and speakers to car subwoofers and car amps.
Navigation Systems
Find the best navigation units at Auto One Glass & Accessories. Auto One carries in-dash, in car GPS units from Garmin, TomTom, Magellan, Panasonic, Alpine and Global Navigation. We have all the navigation system features you want to make your road adventures fun and stress free! Navigation systems can be combined with car audio systems or mobile entertainment systems to provide you with a complete navigation and entertainment experience.
Gift Cards
Can't decide? Auto One also offers Gift Cards. Perfect for gift giving any time of the year!