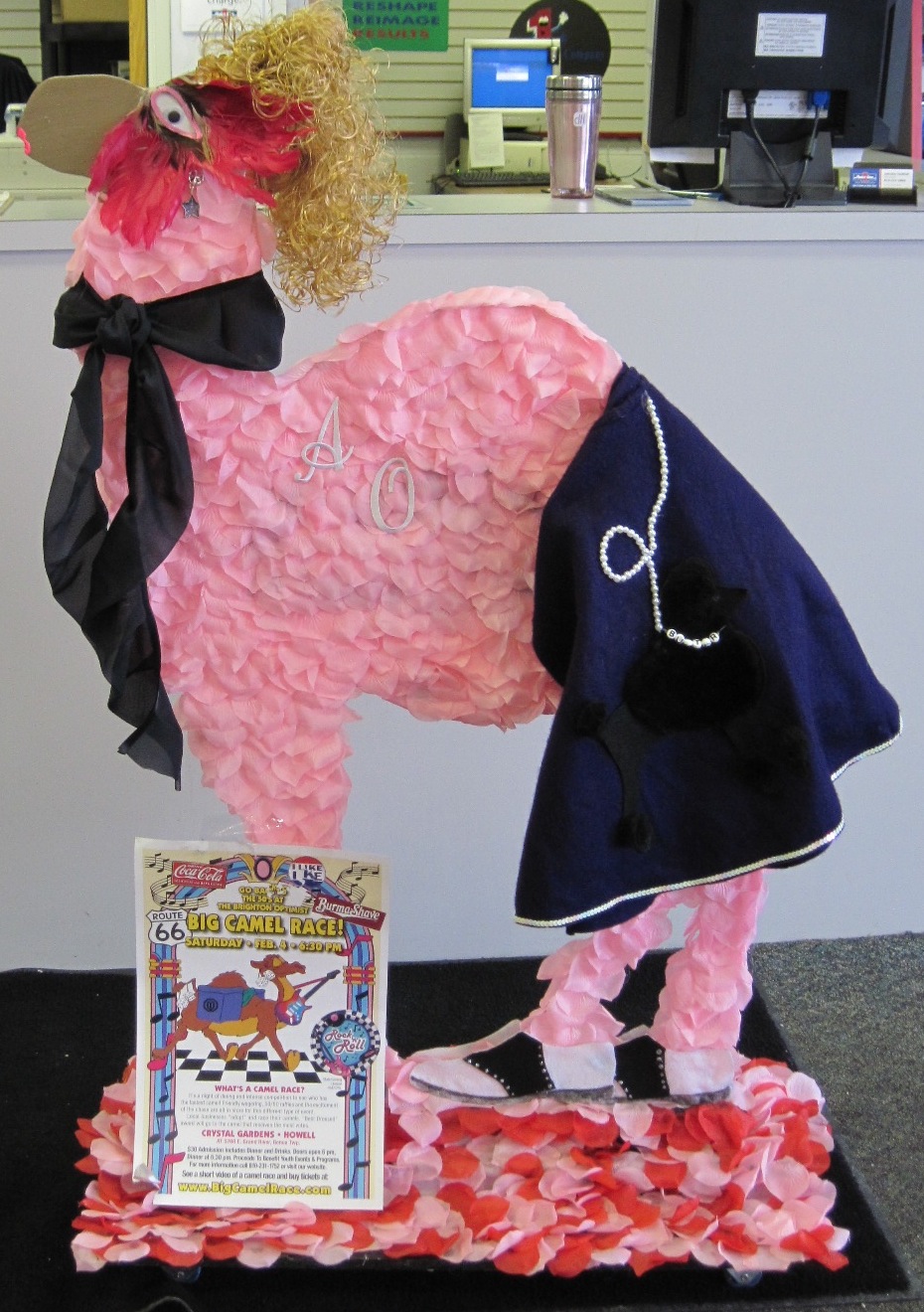 A camel walked into our auto parts store … no just kidding.  If you've been to our Auto One store in Brighton recently, you may have seen this beautiful pink camel hanging out in our lobby. You have to admit that she (or maybe he) is a beauty.
So our camel doesn't really need windshield replacement, but she is needed to help raise some funds for supporting the Brighton Optimist Club's efforts with youth programs. Our resident camel is one of 24 camels that are taking part in this year's Brighton Optimist Club's 5th Annual Big Camel Race. The theme for this year is Hawaiian, which is why our camel is looking the way she (or he) does.
Optimist Clubs around the world serve the community's youth. The Brighton club is celebrating its 35th year and has issued tens of thousands of dollars in scholarships to the area's youth. You can read more about the event and the organization's efforts at www.bigcamelrace.com.
Many thanks to store manager, Jennifer DeWulf, and Auto One owner, Mitch Zoldowski, for their efforts on this project.