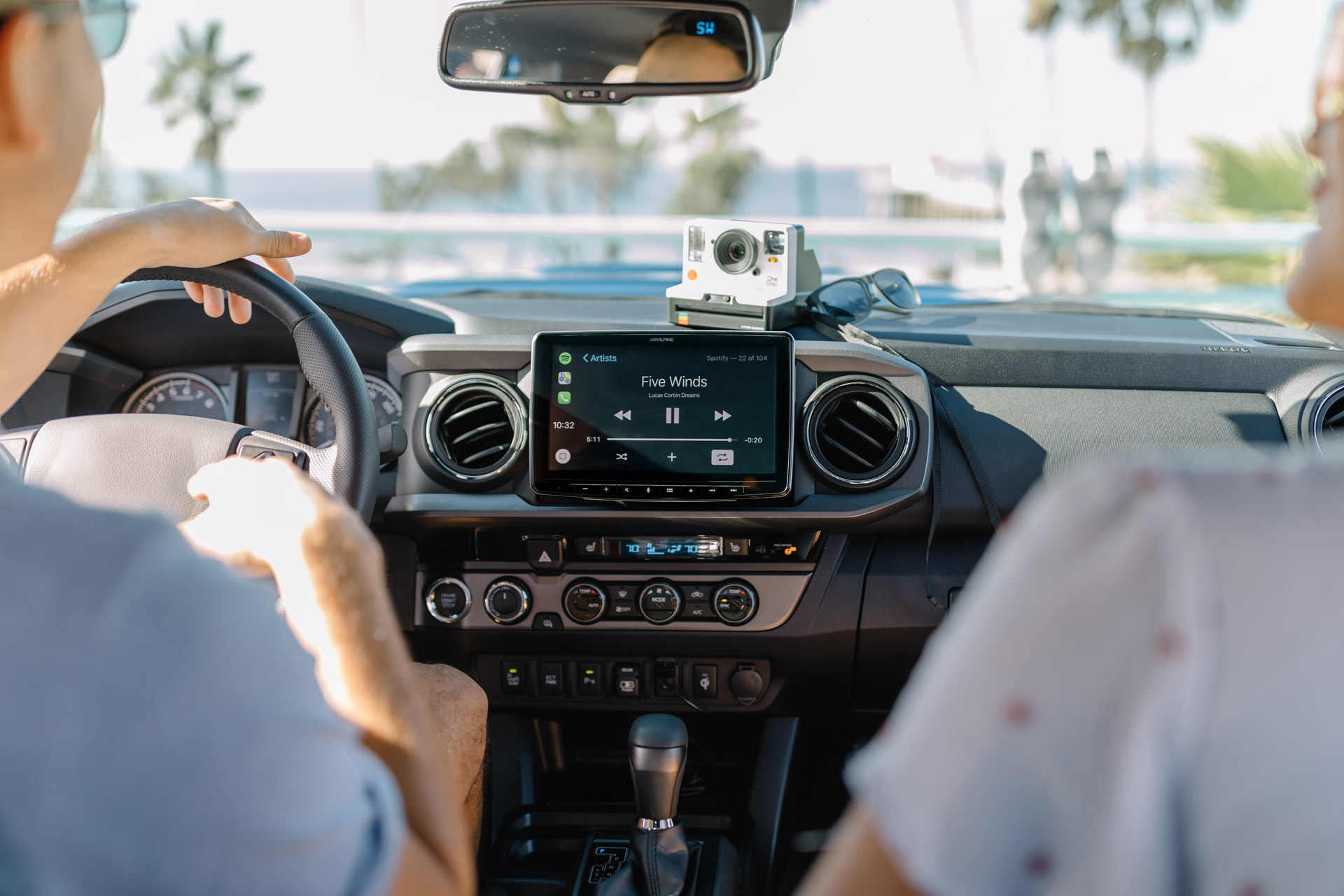 Playing the latest hits of Summer!
Summer road trips and music go hand in hand. As the temperatures rise, so does the volume on the radio! If you are looking to upgrade your car audio system, there are lots of options to choose from. The experts at Auto One can point you in the right direction.
Consider Your Options
Car audio systems can do just about anything you can imagine. From Apple Music to Pandora to Spotify, no matter how you access your favorite music, there is a way to make it sound awesome. The key is to choose the system that hits all the right notes for you.
Everyone has different needs and requirements. Here are some things to think about as you pick a new stereo system for your vehicle:
Do you stream all of your music? What streaming service are you most likely to use?
Do you have a smart phone? Is it an Apple or an Android phone?
Do you need to have access to a CD player in your vehicle?
Do you have a subscription to satellite radio?
Do you need a GPS feature in your vehicle?
Do you need to connect with any other devices, such as a rearview camera?
Once you have answered these questions, you will have a pretty good idea of your requirements. The next step is to start looking at products and comparing prices so you can dial in to the right solution to fit your needs and budget.
Review the Latest Products
When it comes to car audio systems, you have a lot of choices. If you are looking for a simple plug and play solution to your car audio needs, Auto One has you covered. Here are some of the products we recommend: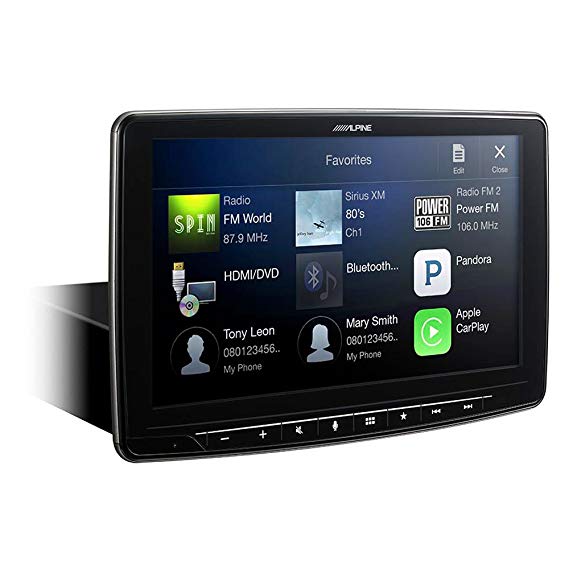 Alpine Halo9
Alpine Halo9 (iLX-F259 and iLX-F309)
The Halo9 is an extremely popular product due to its oversize screen that appears to float above the dashboard. It is an AM/FM/Digital Media Receiver with a 9-inch WVGA touch screen that has the look and feel of an iPad. It has a mech-less design, which means there is no CD/DVD slot. It uses a 1-DIN chassis for installation, allowing the oversize screen to be added to a variety of vehicles without the need for a custom installation.
The Halo9 takes advantage of smart phone compatibility through Apple CarPlay® and Android Auto™. It features Bluetooth® wireless technology with audio streaming and is SiriusXM-Ready™. It does require a SiriusXM® tuner and subscription, which are sold separately. You can also connect to external sources via the USB port or AUX input. And, the Halo9 has one universal rear camera input. All in all, this is a great option for your vehicle.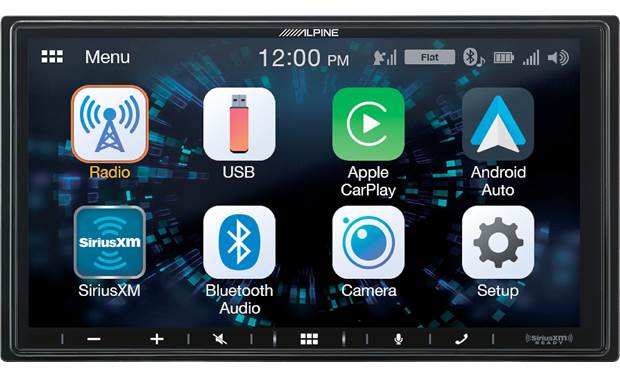 Alpine iLx-W650
Alpine iLX-W650
This new product has a unique swipe control interface that is designed for easy use so you can keep your eyes on the road. A two-finger swipe motion moving up, down, left, or right will control volume up, volume down, track skip forward, and track skip back. The two-finger swipe can be done at any location on the touch screen, eliminating the need to search and touch a specific area for each command.
Another great feature of this product is its shallow depth of only 2.4 inches, as compared to most systems which are 4 inches deep. This allows the system to fit into vehicles that do not have a lot of depth behind the dashboard. To boost your sound, you can also purchase the new KTA-450 Power Pack Amplifier. The amplifier fits in the open space behind the iLX-W650 using the included bracket, creating the PowerStack design. When the two products are used together, the system produces 400-watts of Dynamic Peak Power without the bulk and hassle of a traditional amplifier.
The iLX-W650 is compatible with Apple CarPlay® and Android Auto™. It features Bluetooth® wireless technology and is also SiriusXM-Ready™. You can purchase a compatible SXV300 Connect Vehicle Tuner Kit to go along with your SiriusXM® subscription to complete the package. A USB port allows you to connect to other external devices. It does not have a CD/DVD slot.
If you're willing to spend a little more, there is also an enhanced model called the INE-W977HD that includes a navigation system, as well as an HDMI output for digital connection to your backseat entertainment system. The possibilities are endless.
No matter which product you choose, compatibility is key. Be sure to read the specifications and make sure your new car audio system will work with your smart phone and any other technology you have in your vehicle, such as a rearview camera.
Expert Installation Services
Once you have selected your new car audio system, let Auto One install it for you. Our experienced installers can get you set up and back on the road in no time. Don't spend hours reading through the instruction book and calling tech support to figure out how you got your wires crossed. Just sit back and relax. We will get your tunes cranking and give you a quick overview of how to operate your new toy before you leave our shop.
Auto One is your source for the latest in car stereos and accessories for your vehicle. Products vary by location, so call or stop by and chat with one of our experts. Let the good times roll!