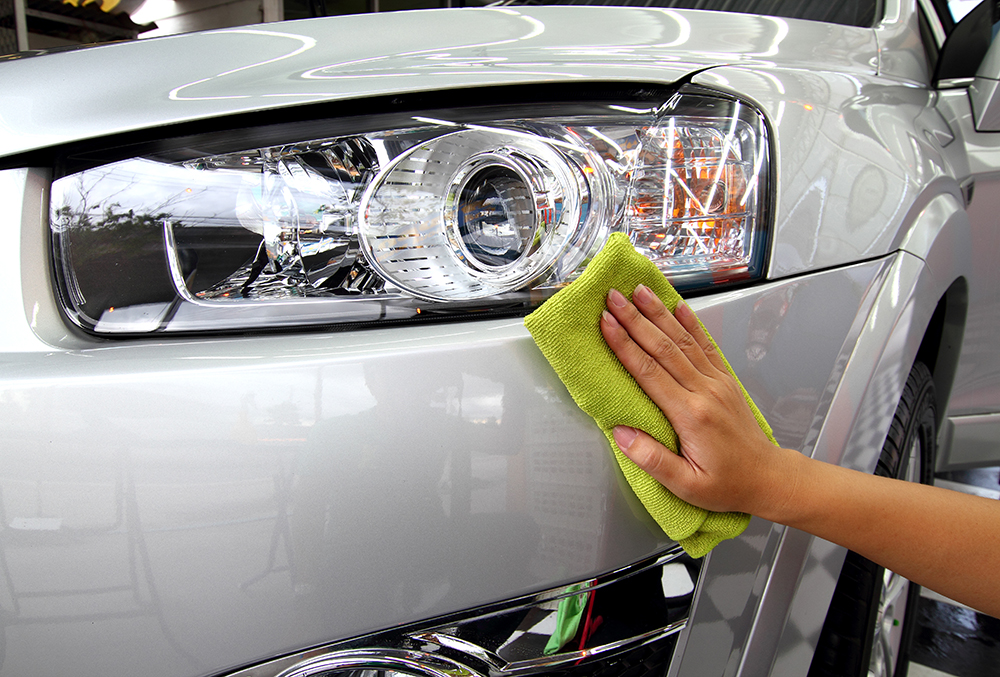 Exterior Detailing for Your Vehicle
Summertime is all about the outdoors. Driving on the open road with the windows down and not thinking too much about where you are going or when you'll get there. Those lazy summer days are great for reducing your stress level, but they can definitely take a toll on your vehicle. Whether you are camping up north or just hiking at a local park, your vehicle may be covered in dust, bugs, tar and even tree sap by the time you get home.
All of these things can damage your vehicle's paint job, especially after baking in the sun all day. If you notice any sticky substance on your vehicle, such as tree sap, it is important to take care of it right away. The longer you leave it, the harder it will be to remove.
Removal with Household Products
A quick internet search will turn up a number of household chemicals that can remove tree sap and other substances from your vehicle. Before you begin, it is important to wash the area with warm, soapy water. Then you can apply whatever chemical is recommended, whether it is paint thinner, nail polish remover, rubbing alcohol, Goo Gone or some other household product. After you are finished, wash the area again to remove any residue from the household chemicals.
If the tree sap has dried, it may be tempting to scrape it off with a putty knife or other metal object, but this can scratch your paint and cause permanent damage. If you are careful, you may be able to lightly scrape it off with a flat razor blade, but you need to make sure to keep the blade flat against the vehicle's surface. And be sure scrape it off very slowly and carefully.
When to Call the Professionals
If you are not sure how to remove the tree sap or other substance from your vehicle, or if you are worried about damaging your paint job, you can have your car professionally detailed. An exterior detailing will remove any dried-up, stuck-on substances from your vehicle without scratching the paint job. Expert detailers have all the right tools for the job.
Once the tree sap and other substances have been removed from your vehicle, a light wax coat will be applied. This will protect your vehicle and it also makes it easier to remove stains in the future.
While you are getting your vehicle serviced, you may want to consider interior detailing as well. This includes shampooing the seats and carpets, washing the windows and applying a vinyl conditioner to the dashboard and other surfaces. By the time it is finished, your vehicle will look like new again.
Auto One Can Help!
When it comes to detailing your vehicle, you can trust the experts at Auto One. Our detailers are professionally trained and we use only the best products when servicing your vehicle. We offer both interior and exterior detailing services that will make your car look and smell like new!
Call your local Auto One store today to schedule an appointment, or visit us online for a free price quote.