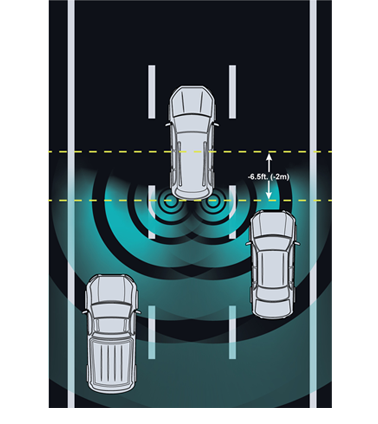 Pioneer Electronics is now offering a new line of products that will help your drivers stay safe while on the road.
The company announced in September the launch of Blind Spot Detection Systems, aftermarket devices which will notify drivers when there is another vehicle entering their blind spot. SDA-BS900, SDA-BS100 and SDA-BS1 are the first of these systems Pioneer is putting on the U.S. market.
The system will flash a light if it detects something in the driver's blind spots, and it will make a buzzer sound as well if the blinker is on. The systems also let the driver know if the other vehicle is on the left or the right.
How does the technology work?
They Blind Spot Detection Systems use microwave radar sensors to detect the objects, combined with GPS to give the speed of the oncoming vehicle. All three BSD Systems utilize microwave radar sensor technology for object detection and GPS for determining the current speed of the vehicle. Despite their similar technology, each of the three systems from Pioneer offers you unique options.
SDA-BS900
The SDA-BS900 is the top-of-the-line blind spot detection system. The radar module for this system is placed behind the left and right corner of the rear bumper.
Some key features of this system include:
Coverage of up to 82 feet
Detects vehicles behind and those passing
No visible or exposed sensors
Two color options silver or black
Indicator lights are mounted in vehicle interior
SDA-BS100 and BS1
Some key features of these two systems include:
Universal fit. The sensor bar is mounted to the rear driver's license plate area.
Expanded vehicle compatibility with either plastic or metal bumpers
Coverage range of up to 50 feet
LED indicator lights that are surface mounted on vehicle interior
The SDA-BS100 offers either silver or black colored LED indicator light covers. The SDA-BS1 includes only black.
"Pioneer's Blind Spot Detection System portfolio reinforces our commitment to developing products that allow consumers to update almost any vehicle on the road today with newer technology and features," said Ted Cardenas, VP of Marketing for Pioneer Electronics (USA) Inc. stated in a press release.
Visit your local Auto One Glass & Accessories to review blind spot detection systems and other driver's assistance technologies with our expert technicians.