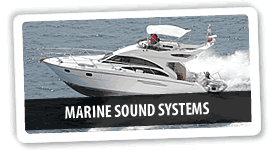 We've been thinking of adding a stereo system to the fishing boat. A day on the lake could be better with our favorite songs playing in the background.
After reviewing marine audio offerings from Pioneer Electronics, Sony, Soundstream, Alpine and Kenwood, we found that only Alpine and Kenwood had viable marine radio options.
Our biggest concern is finding a unit that can survive the rigors of life on a Michigan lake: jarring from lots of towing from lake to lake, six months of cold weather storage, good quality sound and many accessories.
Water and corrosion resistant head units, speakers, subwoofers and amplifiers are a must. Alpine's CDA-9886M with iPod support is tempting.
Maybe the right combination of songs will help us catch more fish.
Reference:
http://www.autooneinc.com/car-truck-accessories/car-stereo.htm