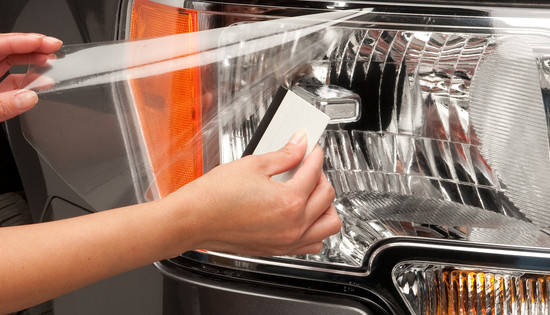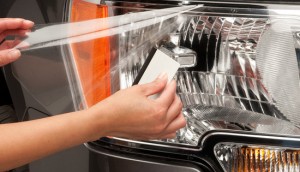 Bugs. Rocks. Road tar. Fresh paint. The front of your car, truck or SUV encounters a variety of items that can scratch, chip or damage your vehicle. You can minimize, eliminate or repair the damage from road debris with these products.
Lebra Custom Front End Covers – also known as a car bra, these vinyl covers provide a barrier between your car and the airborne elements it encounters.
Husky Shield Headlight Guard – think of the plastic film you use to protect your cell phone from scratches. The Husky Shield Headlight Guard works the same way. It provides high impact resistance plus UV protection against yellowing.
Headlight Restoration – If your headlights have already begun pitting, fading and yellowing, Auto One stores have a restoration and sealing process that will return the brightness to your headlights for a fraction of the cost of an OEM headlight.
Bug Shields – deflect the stones before they collide with your hood by installing a stone and bug deflector from companies like Westin, Wade Automotive Products, WeatherTech, Stampede Truck Accessories or Lund International
Bumper Guards – for large debris collisions, consider a bumper guard from companies like Iron Bull Bumpers or Romik Bull Bars.
Your pickup truck is one of your largest investments, take measures to preserve and rejuvenate it.