We've all watched the truck driving down the road with the cab filled to the max with "junk", or worse yet, maybe it is your truck that has the bed full of junk!   Contents are loose, unsecure, and completely open to the public eye.  Thankfully, Access Roll Top Tonneau Covers are available to keep your junk under control and keep your contents safe.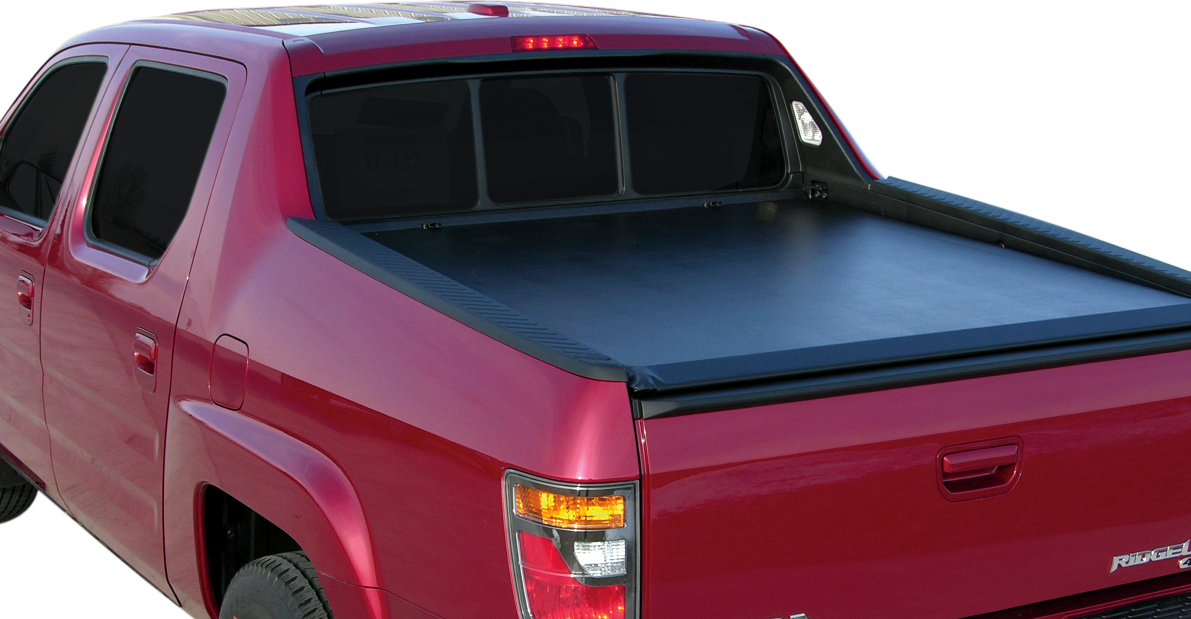 The Access Roll Top Tonneau Cover allows you to organize your materials in an out of site place.  It will create a sleek look for your truck and save you some cash on gas mileage.  Who doesn't want better gas mileage?  
The material of the cover is commercial grade reinforced vinyl.  It will not shrink in extreme heat and it resists fading.  It is tough and can stand up to changing and extreme weather conditions.
Access Roll Top Tonneau Covers Highlights
Tension Control –  allows you to easily secure the cover with no need for tools if you want to make adjustments
Premium Storage Straps – they nylon straps ensure that the cover and straps do not rub on the cab
Element Seal – this forms a barrier between your truck and the cab
Tight Bite Clamps – attach to your truck without the requiring you to drill into the bed of your truck
Latching System – a patented dual locking system
Seals on all 4 Sides – the hook and loop fastening system creates a seal covering the entire cab of the truck
Slantback Design – this trademark design guarantees that you have the Original
Premium Frame, Bows and Bars – our covers are manufactured with 6000 series aluminum black bars, bows and rails
The Access Roll Top Cover is the perfect solution to an open truck bed and the answer to truck bed organization.  For extended protection and piece of mind, the covers also come with Premium Cover Warranty.  For more information regarding the Access Roll Top Cover visit the company website at www.agricover.com.
Auto One is here to answer any questions you may have about the cover or any other truck accessories.  Feel free to visit one of our show rooms to see for yourself what makes this tonneau cover the original.