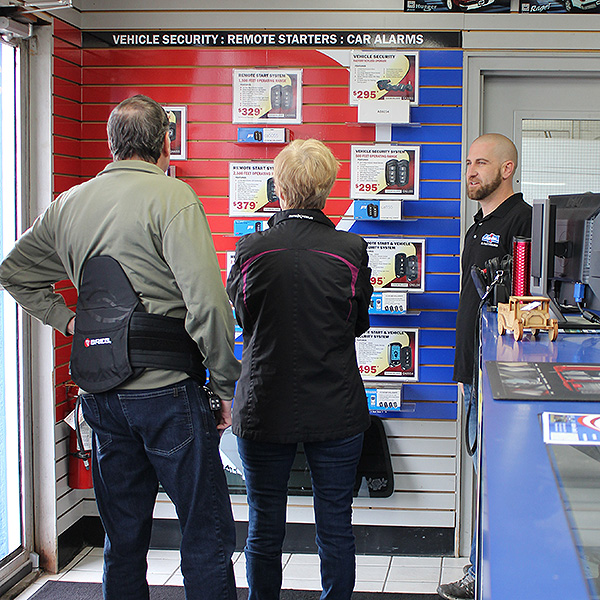 Auto One – Garden City
Larry Mroz, owner of Auto One – Garden City, has spent his entire career in the automotive business. It all started back in 1970 when a friend reached out and invited him to join a Polyguard Rustproofing location. Back then, rustproofing was a growing business. He left that store to pursue other interests but found himself drawn back in when he purchased the Pontiac franchise of Polyguard Rustproofing in 1985, which was re-branded as Auto One.
He eventually sold the Pontiac store and purchased the Auto One – Garden City franchise in 1991. In addition to rust proofing, Auto One stores focus on the auto glass repair and replacement market. "Today the majority of our business is auto glass," explains Larry. "We also do a lot of remote starters and seat heaters in the winter. Anything to help make the Michigan winters more bearable. And of course, tonneau covers are popular all year long."
Three Generations of Happy Customers
Auto One – Garden City has been a fixture in their neighborhood, serving a broad customer base that spans three generations. "We have a wide variety of people that come into the store," says Larry. "I have customers who have been coming here for almost 30 years. They have brought their kids, and even their grandkids into the store."
All about Relationships
The Garden City team is focused on their customers and community. Auto One Garden City is close to Amazon's new distribution center. They've felt the impact of the additional jobs in the community. "Here (at Auto One – Garden City), our customers are happy because they are making enhancements to their vehicle," Larry Mroz.
For Larry and his team, it's all about relationships. With quality products and personal service, Auto One – Garden City likes to see repeat customers and referrals of friends and family members. You can learn more about Auto One – Garden City on their corporate page or follow them on Facebook.