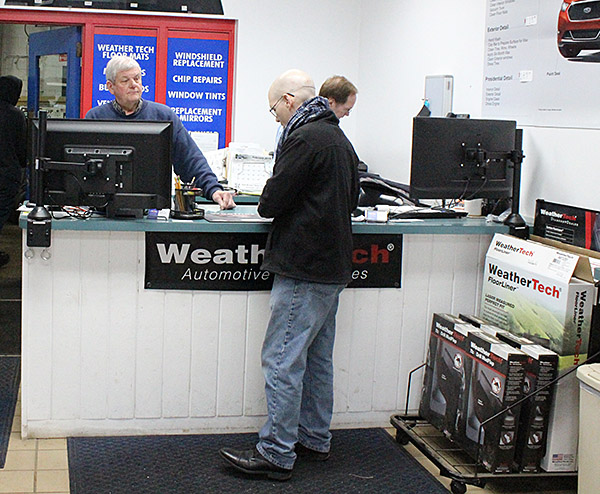 Auto One – Lake Orion
The small-town values of courtesy and respect are evident from the moment you walk in the door of Auto One – Lake Orion.  That work ethic started with Steve Trobaugh back in 1988 when he started Lake Orion Master Radiator which has grown into one of Lake Orion's most successful businesses.  In May 2013, Steve started another business by buying Auto One – Lake Orion. Dave Zoldowski from franchisor New Auto One reached out to Trobaugh with an opportunity to move into auto glass.  Steve said yes and another successful business was started.  "It just seemed like a fit," says Steve. He already had an extra garage space located right next door to Lake Orion Master Radiator, which he was using for supplemental work. That space was transformed into what is now the Auto One Lake – Orion store.
More Services Increases Convenience
One of the benefits of two auto-related business working side-by-side on Clarkston Road, just west of Lapeer Road, is the opportunity for more services. Auto One – Lake Orion's primary business line is auto glass repair and replacement. They also provide auto detailing and a variety of aftermarket products, such as remote starters, floor mats, truck covers and accessories. Lake Orion Master Radiator offers a full range of diagnostic, maintenance, and repair services.
If you bring your vehicle to Lake Orion Master Radiator for service, and the vehicle also has a chipped or cracked windshield, Auto One is across the parking lot to help you. "Cracks are not discriminating," explains Trobaugh. "They can happen to anyone at any time. You don't have to go somewhere else."
Trust Your Vehicle to the Experienced Team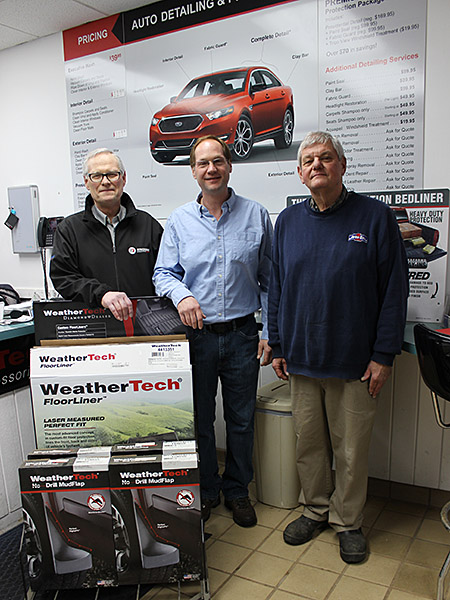 When you car or truck is repaired at Auto One – Lake Orion, feel comfortable knowing you have a team with years of experience working on it.  In the spring of 2016, Ken Prange joined the franchise. Ken brought over 20 years of deep experience and knowledge in auto glass and truck accessories. Shortly after, Cary Trobaugh, who also happens to be Steve's brother, came on board in the summer of 2018. Cary brought years of knowledge in the auto repair business.
Steve and his employees have created a strong team atmosphere, which extends beyond the front desk and onto the shop floor. "We'll go the extra mile to make customers happy," says Steve.
You'll have a Positive Experience
As a customer of Auto One – Lake Orion or Lake Orion Master Radiator, all of your work is coordinated seamlessly between the two locations.  "We want you to have a positive overall experience," says Trobaugh.  "The best thing about owning a business is a satisfied customer," says Steve. "Knowing that you have done the job right and the customer is happy. That is a great feeling."