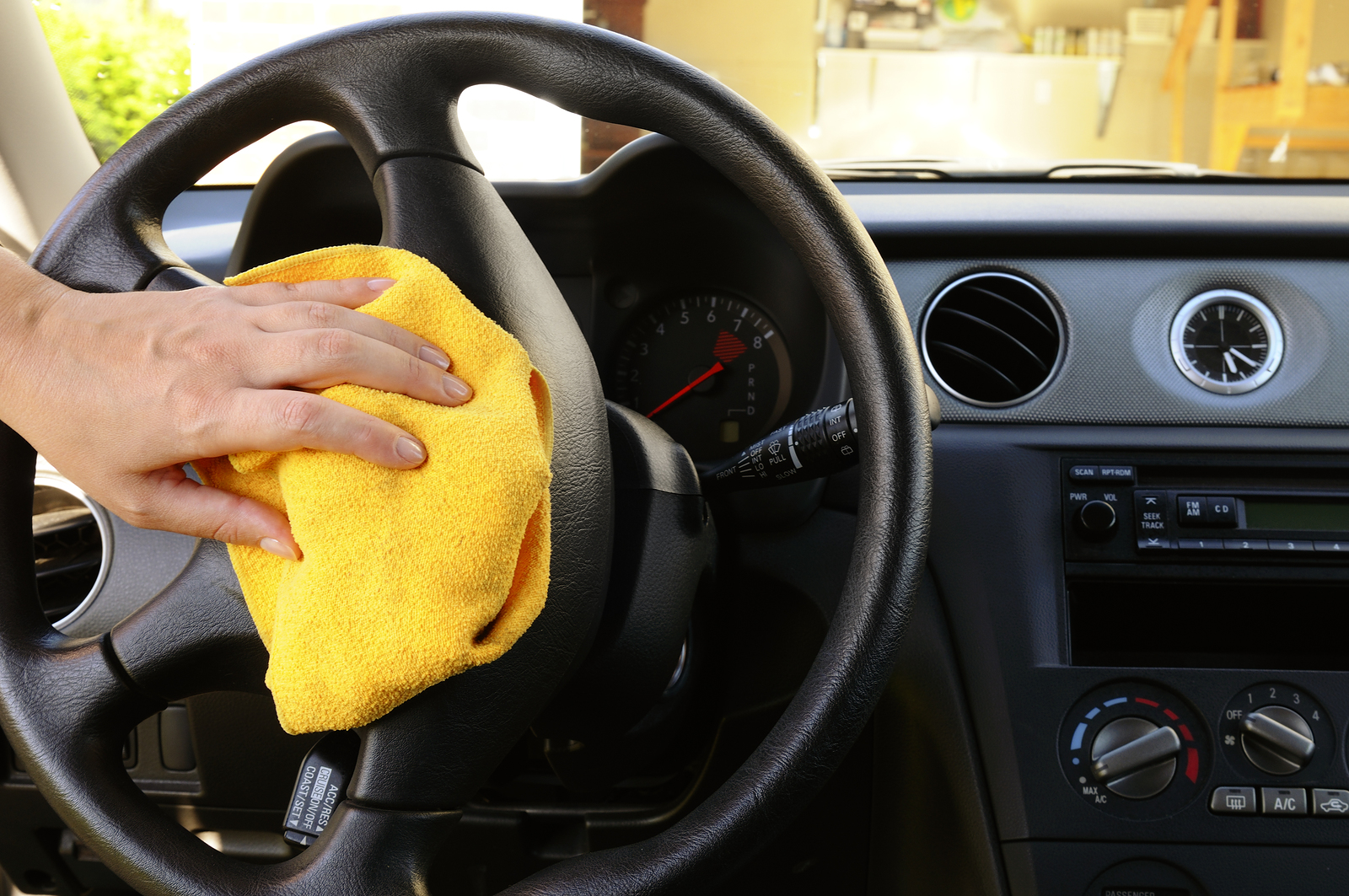 Spring is here! It's time to get started on all of your spring cleaning projects. While you might be thinking about spring cleaning in your home or garage, you may not know that your vehicle can also benefit from a thorough spring cleaning.
Whether you have a specific issue, such as a stain or spill, or you simply want your vehicle to be fresh and clean, auto detailing can help get your vehicle ready for spring.
What is Auto Detailing?
Auto detailing involves cleaning the interior and exterior of the vehicle with professional grade cleaning supplies and equipment. It may include any of the following:
Hand washing
Waxing the exterior of the vehicle
Shampooing carpets and seats
Applying vinyl conditioner
Cleaning interior and exterior windows
Cleaning floor mats
Vacuuming the trunk
You might consider doing this yourself, but there are times when professional detailing services are the best choice. Here are five instances where you may want to call a professional.
Smoke and Odors
Certain odors, such as cigarette smoke and pet odors are hard to get out. You can try leaving the windows open or spraying air freshener, but sometimes it takes more effort. If the odor in your car, truck, or SUV lingers for more than a few days, professional detailing is your best option.
Human or Pet Waste
Accidents happen. Unfortunately, they sometimes happen in your vehicle. If your child or pet has recently had an accident in your car, truck, or SUV, you can try using an organic cleaner to get it out. But if there is a strong odor deep within your carpet or upholstery, or if there is a visible stain, you may want to get your car professionally detailed to make sure it is gone for good.
Coffee, Soda Pop and Other Liquids
Spills happen too. Whether you spilled coffee on your drive to work, or your child dumped his or her juice on the floor in the back seat, liquids can cause damage to your vehicle's interior. If it was a small amount, you may be able to soak up the liquid with a towel and follow up with a few sprays of household cleaner. But larger spills require professional attention. If the spill has soaked down through the carpet and into the padding (also known as jute), it can make for a very difficult cleaning job. The jute may need to be replaced in order to get the smell out.
Gasoline
A gasoline smell inside your car, truck, or SUV can make your vehicle almost unbearable to drive. Depending on the amount of gasoline that was spilled, you might be able to clean it up at home. Try opening the windows and letting the sunshine evaporate the gasoline. You can also try spraying fabrics with a cleaner that has citrus in it, which will help to neutralize the odor. If the gasoline has seeped into your vehicle's carpet, you should contact a professional. It is likely that the jute will need to be removed in order to get rid of the gasoline smell once and for all.
Bugs, Tar and Tree Sap
Driving in spring and summer can be almost as rough on your car's exterior as winter driving. Bugs and tar from the roads can stick to your vehicle's paint. And when your vehicle is parked, tree sap can leak onto your hood or roof, creating a sticky mess. You can try scraping, but you risk damaging the paint, which can lead to a costly repair at the body shop. Professional auto detailing can remove most foreign materials from the painted surface and return your vehicle to its original appearance.
Your local Auto One store provides full service professional auto detailing for your vehicle. Call us today for a free estimate.