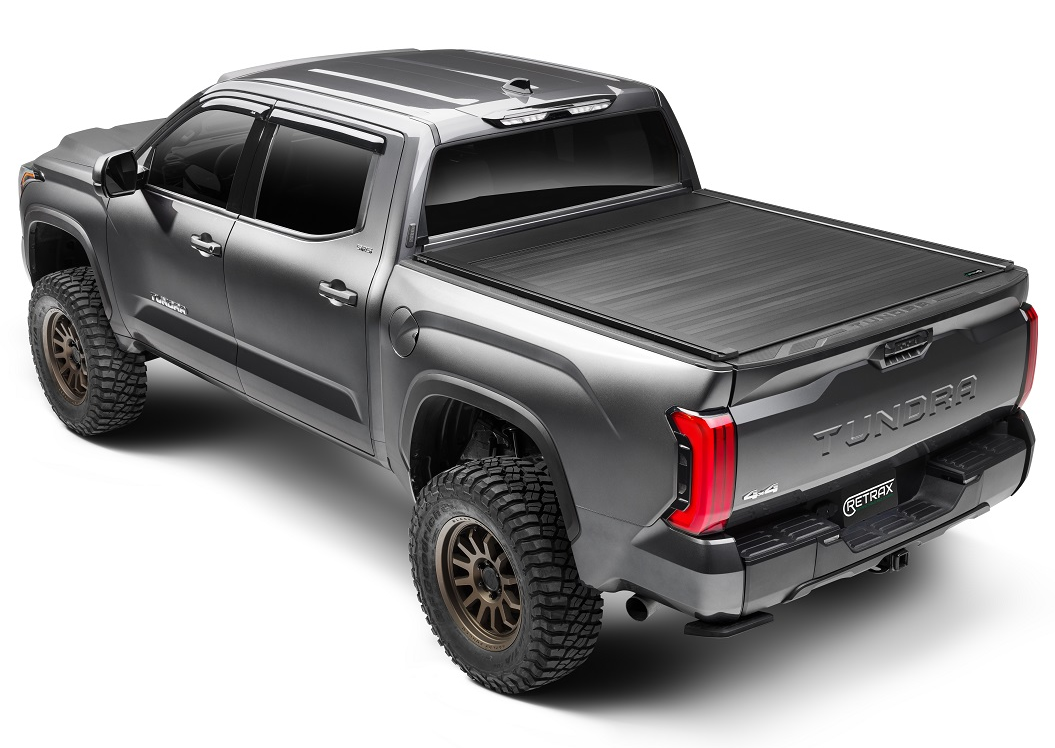 Truck bed covers are one of the most popular pick-up truck and Jeep Wrangler accessories at Auto One.  Announced last year at SEMA 2022, the Retrax EQ truck bed cover could be a nice addition to your holiday shopping list.  The Retrax EQ establishes a whole new standard for smooth, dependable operation. This electric, retractable truck bed cover comes with a variety of high-tech features including
Enhanced operation with your factory key fob, Retrax phone app, or optional cab-mounted remote touchpad
Quiet operation with a dual helical cable drive system and glide tracks

Advanced LED lighting system integrated within the rail channel

LED lights automatically illuminate the bed when opening and closing
Anti-Pinch and manual disconnect features for the ultimate in safety and security
The RealTruck EQ phone app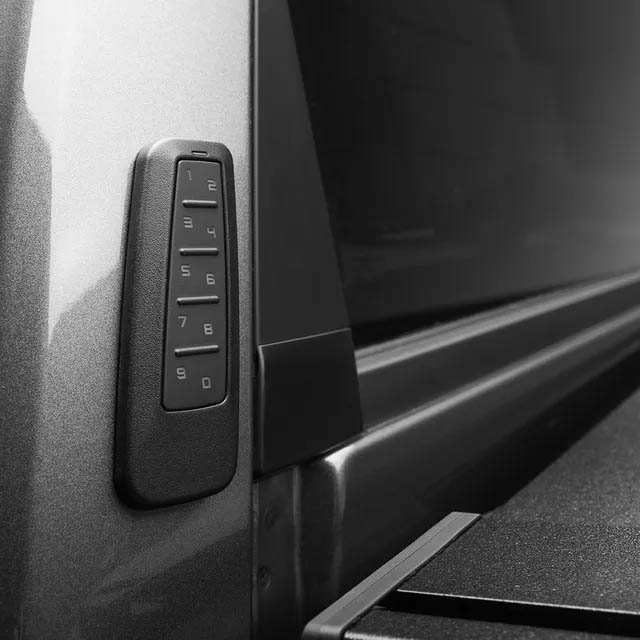 The RealTruck EQ phone app is available for both Android smartphone and iPhones.  Developed by VOXX Electronics Corp., this smartphone app will control the Retrax EQ using Bluetooth technology.  Open and close the cover with the push of a smartphone button.  In addition to the phone app, you can pair your factory key fob to the Retrax EQ.  For an additional price, you can also install and use the optional cab-mounted touchpad to operate this retractable truck bed cover.
Truck Bed Cover Built Strong for Both Consumer and Business Use
Designed to provide the maximum truck bed space

Made in the USA

Cargo rack-compatible with T-Slot channels built into the cover's rails
Industrial-strength, heavy-duty aluminum rolling cover assembly
Truck bed cover can support up to 500 lbs.
Industry leading 5-year warranty

USA-based support team

Shortest canister in the industry
About Retrax
From the manufacturer Web site, "Retrax, a RealTruck brand, is a leader in premium retractable truck bed covers designed and manufactured in Grand Forks, ND. Retrax covers feature low-profile designs that utilize compact storage canisters to maximize cargo capacity, durable materials for unsurpassed security, and optional T-slot rails that are compatible with a broad range of cargo management accessories."
Retrax EQ SEMA Announcement
If opening your truck bed cover with a key fob or phone is on your must-have feature list, check out these other truck bed cover options at Auto One. See a truck bed cover that you like? Buy it from your RealTruck REALPro preferred dealer Auto One Glass & Accessories in Michigan and Florida.