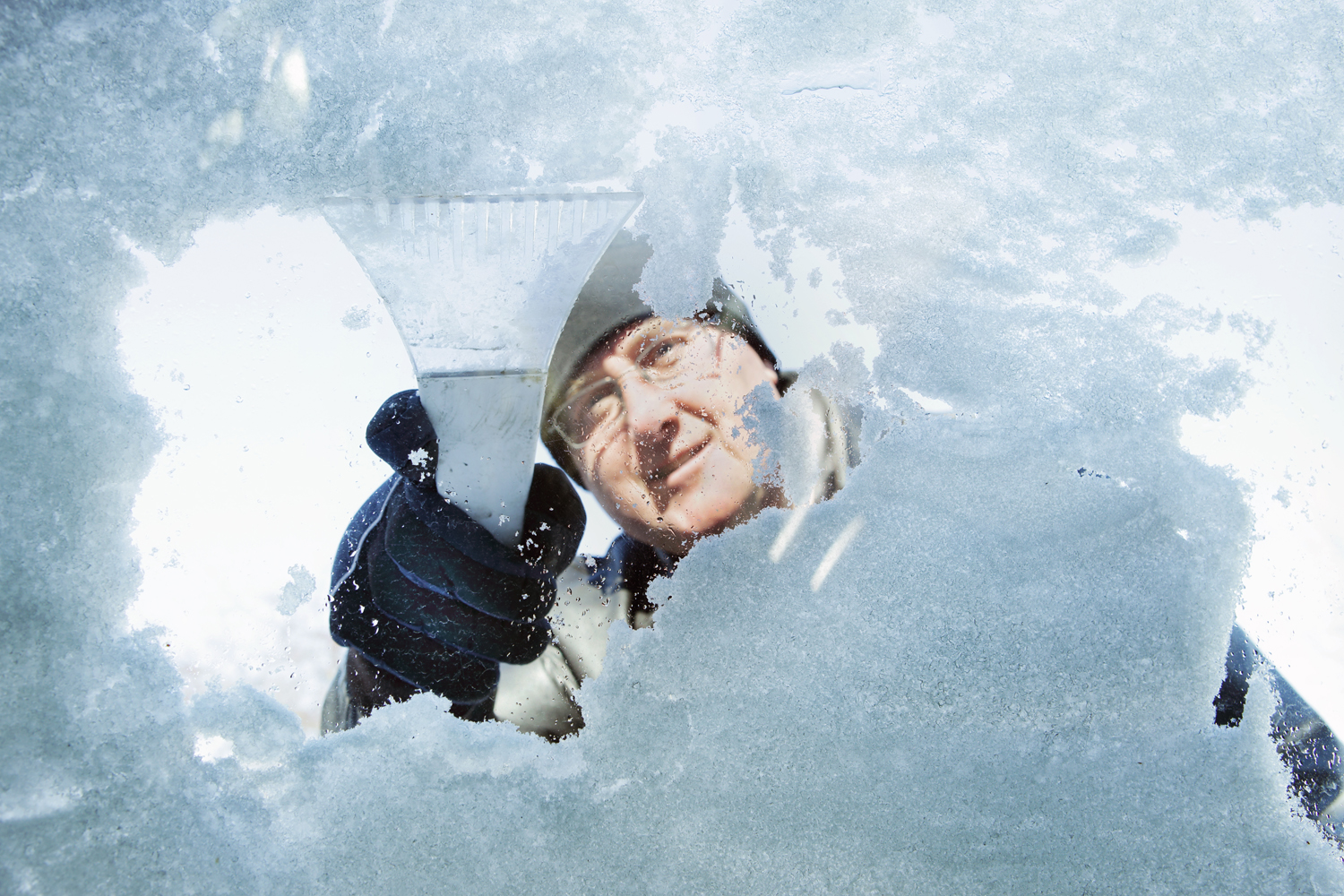 Windshield Care in the Winter
Winter is here, and that means icy and snowy conditions on the roadways. Just as you prepare your home for colder temperatures by getting the furnace checked and sealing the spaces around your windows and doors, you also need to prepare your vehicle for winter weather.
While many people get new snow tires and replenish fluids in their vehicle, not everyone thinks about their windshield as part of a standard winter maintenance routine.
Repair Chipped Windshields Now – Before it's Too Late!
Driving with a crack or chip in your windshield isn't safe any time of year, but it is especially risky in the winter. The days are shorter, which means more time spent commuting in the dark. And there is an increased chance of ice, snow, hail and other inclement weather which can cause further damage to your windshield.
If you already have a small crack or chip in your windshield, you should get it repaired right away. Usually, a repair is possible if a crack is less than 12 inches long or if a chip is smaller than a quarter. If the damage is larger than this, you may need to get the windshield replaced.
You can minimize the chances that the crack or chip will spread by placing a piece of clear tape over the affected area, as long as it doesn't obscure your vision! The tape will protect the area until you can have the repairs completed.
In addition, try to avoid exposure to extreme temperatures. If you need to defrost your windshield, make sure to do it gradually. If you turn on the defroster full blast, the sudden heat surge may cause further damage to your windshield.
Getting a crack or chip repaired now can save you from the added expense of a full windshield replacement down the road, and it can ensure your safety this winter. It's fast and easy to get a repair quote online, and then schedule a convenient mobile repair at your home or workplace.
Prevent Damage to Your Windshield
Even if you don't currently have any cracks or chips in your windshield, it is important to take steps to protect your windshield during the winter months. Many people can damage their windshield while trying to remove ice and snow. Here are a few tips:
Allow the window to defrost slowly. Never use hot water to defrost your windshield.
Use a plastic ice scraper to remove ice. Metal scrapers or table knives can scratch or chip your windshield. Plastic ice scrapers are affordable and available at most convenience stores.
Replace worn out wiper blades. If your wiper blades are damaged, they may fall apart in the winter, exposing the glass to metal or plastic clips that hold the wiper blade in place. Running the wipers in this condition can severely scratch the glass.
Make sure to fill your washer fluid. Usually this is done at the time of your oil change, but you may use more fluid during winter months. Remember to top it off the next time you stop for gas.
Add a Layer of Extra Protection to Your Windshield
You can also improve visibility by adding a protective coating, such as GlassParency. GlassParency is a two-step chemical treatment that is applied to the exterior surface of your windshield. This treatment fills in the natural imperfections in your vehicle's glass. Once applied, it creates an Ultra Hydrophobic surface that repels water, improves visibility in inclement weather, and reduces glare. It also makes it easier to clear snow and ice from your windshield.
Your local Auto One franchise can help to improve your vehicle's safety and performance this winter. Call or visit us today.