For 56 years, Voxx has introduced new, innovative products to improve the driving experience. While the company's original focus was on car sounds, they have since expanded their purview to other sectors of the auto industry. In 1981, Voxx emerged onto the vehicle security market, and, in 1995, Voxx Electronics was born. Voxx Electronics is headquartered in New York with offices across the globe. Voxx Electronics' cutting-edge technology and ever-evolving product lines have distinguished them as the industry standard for all electronic vehicle devices.
Prestige Remote Car Starters
Prestige is the brand name for Voxx Electronics' remote access products. The aptly named brand features remote start and security products. It emphasizes convenience with added peace of mind.
Remote Start and Security Systems
Remote start transmitters are increasingly popular, and Prestige's products are renowned for their ease-of-use, compatibility, and variety. Convenience makes a remote car starter a must-have accessory, especially in extreme weather conditions. Many remote starts double as security systems.  At Auto One, we also carry and install stand-alone security systems without remote start.
Which remote start is right for you? Generally speaking, there are two types of remote start: one-way transmitters and two-way transmitters.
One-way Remote Start
One-way remote start transmitters tend to be simple, functional and often budget-friendly. Just like the name suggests, one-way remote starts only send a signal to your vehicle to start it.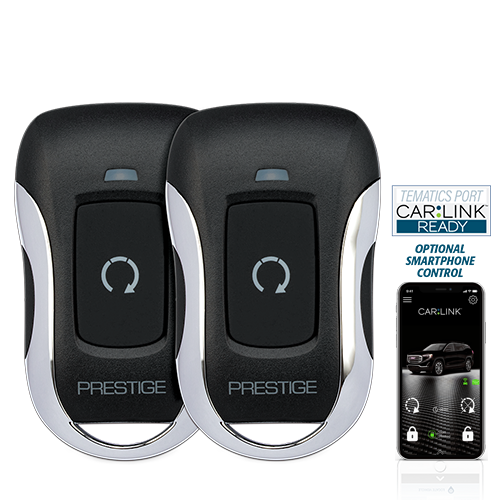 Featured Product: Prestige APS901Z
This particular model provides you with two, one-button, one-way transmitters, a glass mount antenna with a built-in LED light and valet switch. The one-button transmitter has an operating range of 1,500 feet, making starting your car remotely a no-brainer.  This product also doubles as a security system, featuring programmable basic security, and is Carlink-ready so you can access all of its features on the Carlink smartphone app.
Two-way Remote Start
Two-way remote starters tend to be a little pricier than one-way transmitters. Where one-way transmitters can only send signals, two-way starters can both send and receive. The main benefit of getting a two-way remote starter is that you will get confirmation when your vehicle starts.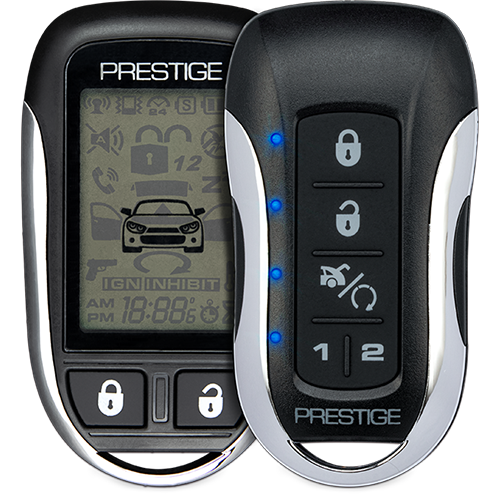 Featured Product: Prestige PE1M2LCDZ
The Prestige PE1M2LCDZ model includes a four-button, two-way transmitter and one LED transmitter. This remote starter boasts an impressive 1-mile range. For an additional cost, we can enable add-on features such as a panic alarm, trunk release, remote shut down, and remote door locking/unlocking.
Keyless Entry and Security options
Keyless entry is a common feature on remote car starters. Keyless entry remote starters can come with either one-way or two-way transmitters and can also be configured as security systems.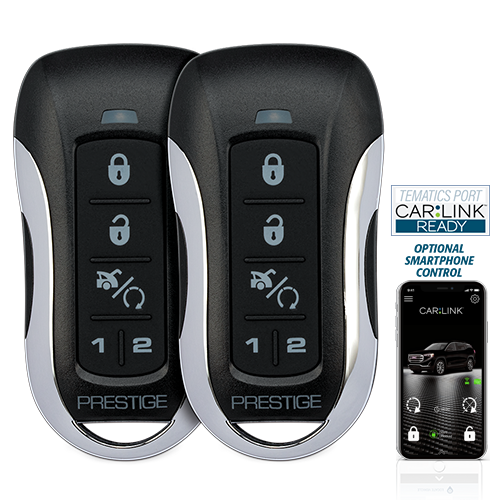 Featured Product: Prestige APS510Z
It is never a bad idea to make sure your vehicle is secure and now you can easily check and double check your vehicle's status without even leaving the couch. If you are looking for even more security and convenience, consider getting Carlink.
Carlink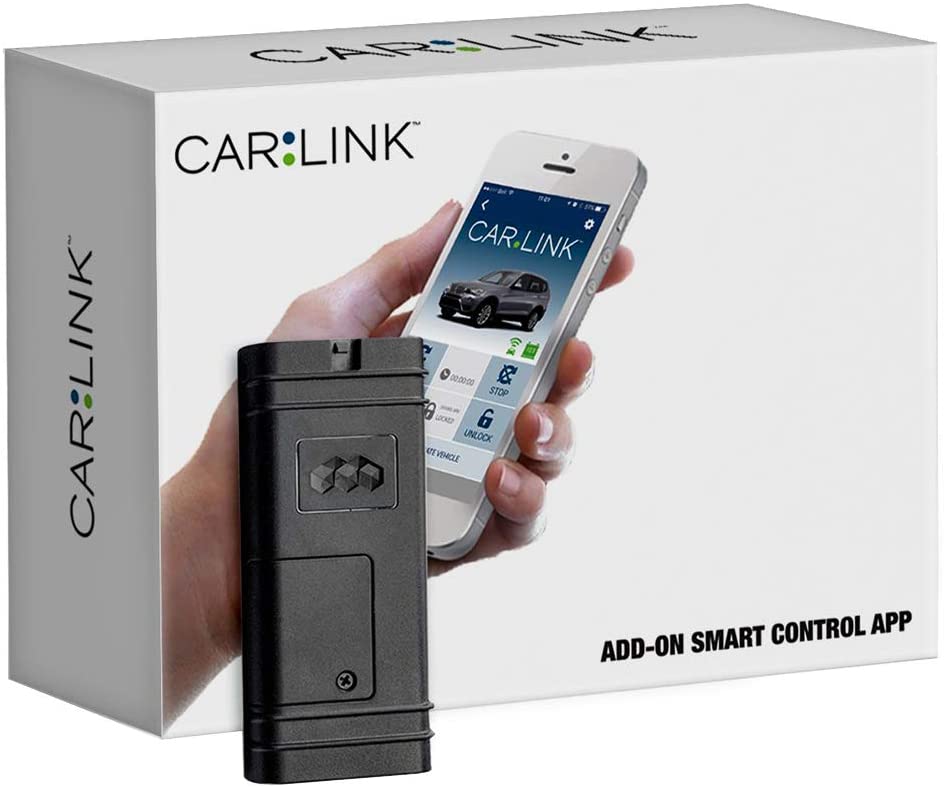 Carlink is a smartphone app that allows you to use your smartphone to control your vehicle. To use Carlink, you will need to purchase a Carlink compatible remote car starter. Carlink is powered over your phone's cellular network.  New Carlink buyers qualify for one year of free service. After the first year, you can choose to pay $39.95/year or $99.95 for three years to continue CarLink service.
Once Auto One has installed the hardware, we'll add the Carlink free mobile app to your smartphone and help you configure it.
Carlink's app brings the security and remote access of your vehicle to the next level. With Carlink, you can track your vehicle's location, configure your vehicle so you stay connected to it, and access remote start and security options anywhere that has a mobile network connection. You can get notifications in the mobile app about your vehicle, such alerts when your car's alarm goes off or when your vehicle's doors are opened. The app will also let you check your doors' lock status and battery voltage status. Additionally, Carlink is compatible with Google Voice and Alexa, so you can control your vehicle with just the sound of your voice.
Prestige Remote Car Starter Installation Near Me
If you want to explore setting up your vehicle with a Prestige security system or a remote car start, please visit Auto One Garden City.  Other Auto One locations carry Python brand remote car starters by Directed Electronics.  Trust our experienced 12-volt installers to add a remote car starter to your vehicle.
Psst. Do you like free stuff? Get a free estimate on a remote starter today!