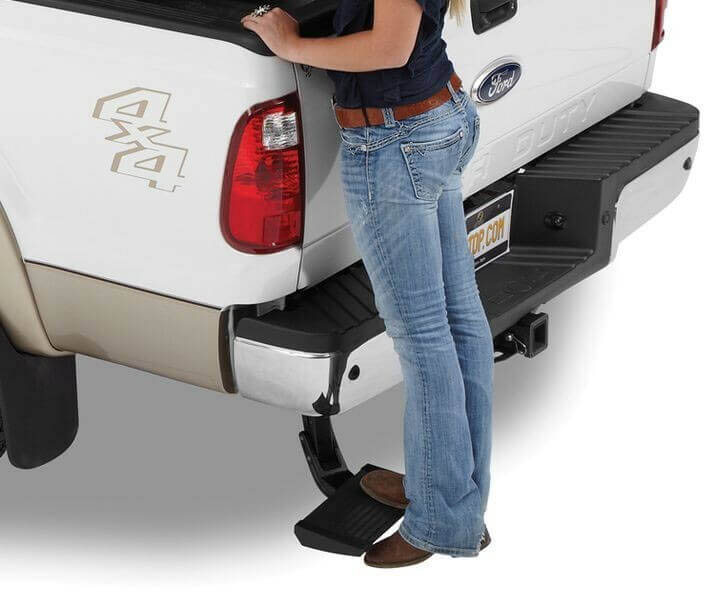 During the big game, your truck is the mobile headquarters and the home base for tailgate activity.  With fall sports starting in September, is your truck ready to be the location for fun?
Before Game Day: Cleaning the Truck
After a long, hot summer of driving, your pick-up truck needs to be professionally detailed before you allow anyone near it. Trust the auto detailers at Auto One to get all the dirt, old food and funky smells out of your vehicle.
Once it's clean, there's a few ways to keep your truck clean until game day. Our go-to aftermarket accessories are WeatherTech floormats and Bedrug bedliners.  The laser cut floormats are custom fit to your pick-up truck and designed to catch dirt and debris before it makes it to the carpet. If there is a spill, WeatherTech makes clean-up easier by catching the spill in the floormat.
The party is likely going to happen around the truck bed, and a Bedrug bedliner will make walking on the truck bed feel like walking on super soft carpet. It's also very easy to clean.
Bringing Supplies to the Sporting Event
Your pick-up truck has a lot of room in the truck bed, but if it isn't covered, all of your sporting event supplies won't make it to the game.  Consider a truck bed cover to keep your things safe, secure, and dry.  To maximize your truck bed capacity, consider investing in a truck bed cap.  Auto One is an authorized dealer for Century Truck Caps.
We also sell organizers for inside your truck or truck bed.  Being able to put your fingers on any item at any time is sure to impress your friends and family with your well-organized truck.  Auto One sells options from cargo slings to complete cargo management systems.
If your sporting equipment is competing with your sport watching gear for space, we can fix that.  Install a trailer hitch and pull a trailer to the game.  Auto One can install a trailer hitch on just about any vehicle.  We also have all the hitch accessories you'll need to safely tow your entertainment equipment.
Once you get to the game, how comfortable are you backing into your parking space?  A back-up camera would make backing up with your trailer easier.  It would also increase the level of safety with all those kids running around the parking lot.
On the way to the game, keep the little ones busy with a mobile entertainment system.  You'll never hear an "are we there yet" when they are watching their favorite show.
Game Day
Your first challenge on game day is how to get into and out of the truck bed multiple times quickly and easily.  You could jump or climb into the truck bed all day.  You could lift little Tommy and send him into the truck bed for supplies, but after the fifth lift, you'll be wishing for an easier way.  Auto One has several solutions including rear bumper steps and tailgate ladders.  Once they are installed, you'll wonder how you ever lived without a hitch step.
It can be dark under a truck bed cover.  LED lighting would make finding things much easier.  We can install LED Lighting inside your truck bed or inside your vehicle.  We even have running boards with built in LED lighting.  If the game day activities turn into game night activities, LED lighting will impress everyone who sees your truck.
As the hub of all activity, your truck will need a truck stereo system with inputs for iPhones and Androids. Your pick-up truck's stock stereo does have ports to do that?  If not, stop by Auto One today and talk to our car stereo experts. Let's review upgrade options so your fans won't be disappointed their game day playlist can't be heard by everyone.  Your truck speakers are good enough to be heard by everyone?  If not, we can upgrade them too with amps, woofers and speakers that will make your truck the envy of everyone around you.
Are you ready for fall sports?
Are you wondering where to start?  Visit your local Auto One.  Our team can review your pick-up truck with you and help you pick out the best aftermarket accessories to make this the biggest, loudest, most fun event in the history of the game. Until next week, anyway.
For even more ideas, check out our aftermarket accessories page and our recommended tailgating accessories blog post.