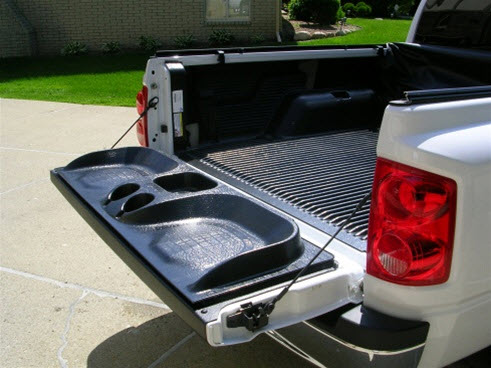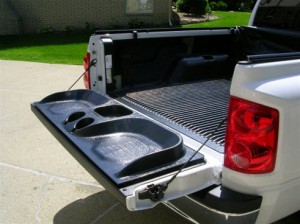 Tale Gator Contoured Tailgate Seat
Football season is upon us and that means one thing: tailgate party! It's time to grill up some dogs and enjoy a cold beverage with friends. Make your next tailgating party a success with some of these auto accessories.
TaleGator Contoured Tailgate Seat
The Tale Gator is the perfect addition to any full to mid-sized pickup for the avid tailgating party fan as well as hunters and the casual user who simply wants a comfortable tailgate seat available to them at all times.
The seat bottom is specially formed and contoured with an air pocket in the bottom to provide a comfortable seat without adding foam or a cushion.
Car Stereo Systems
Transform your car, truck or SUV into a live show auditorium with one of Auto One's car stereo systems. You can experience smooth, noise-free audio from sources like fm radio, iPod, Sirus XM satellite radio or HD Radio.
Auto One is an authorized Pioneer dealer* and sells complete car stereo systems from stereo receivers and speakers to car subwoofers and car amps.
Husky Liner Gear Box
Quickly hide the extra tools in your pickup truck with the Husky Liner Gear Box. It's engineered to fit under your vehicle's rear seats. Removable dividers make it easy to store and organize both large and small items such as jumper cables, tools, and whatever else you keep in your truck (like last minute tailgating supplies).
To discuss who has the more disorganized pick-up, visit your local Auto One. Together we can find the best way to reduce the clutter in our vehicles.
Hitch Cargo Carrier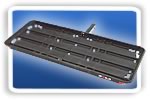 Increase your party carrying capacity by adding a cargo carrier to your vehicle's trailer hitch. Auto One in Michigan and Indiana has a variety of specialty accessories to add to your trailer hitch. We offer bike racks in many sizes and cargo carriers for transporting sports gear and tailgating supplies.
Visit Auto One for the trailer hitch products you need.
Maximize your tailgating potential with auto accessories from Auto One Glass and Accessories. Visit an Auto One near you to discuss these and additional options for your car, truck or SUV.