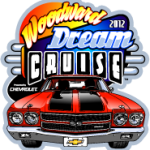 August is a great month to be a fan of classic cars in Michigan. The Woodward Dream Cruise is August 18, 2012. Car enthusiasts from across the nation and the world visit Detroit to enjoy all things classic car and truck.
If you can't make it to the Dream Cruise, there are many other classic car shows to enjoy this month including
Enjoy the rest of the summer by taking in the beauty of history's most amazing classic cars and trucks.