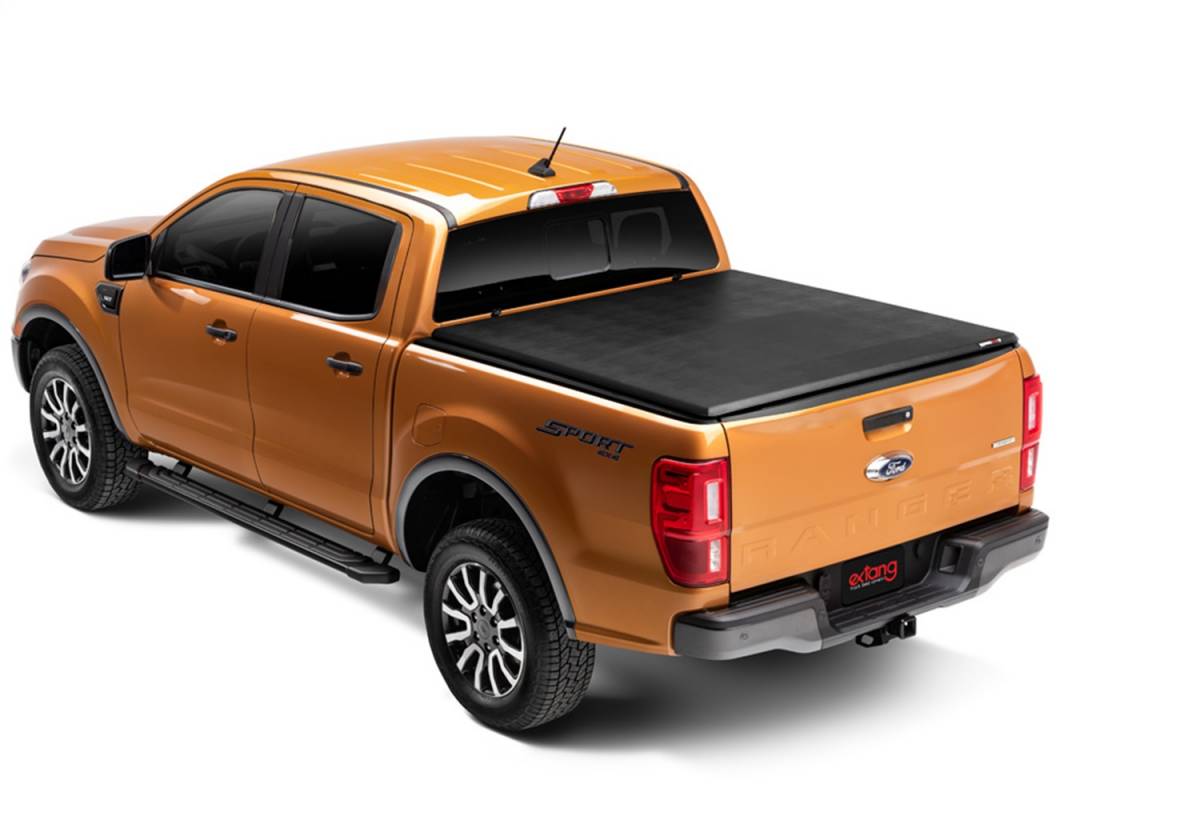 Truck Bed Covers or tonneau covers are the perfect way to add both style and security to your pick-up truck.  There are many options to think about. Do you want a roll-up, folding or hard-top truck bed cover?  Do you need locks or a bedrug?  Will you need easy access to the contents of your truck bed?
We're all truck-guys-and-gals at Auto One.  We've been selling truck bed covers since they debuted on the market.  To find out what the best truck bed cover is for 2022, we asked the experts at our Auto One stores.
These are the tonneaus that the Auto One network recommends for your first look.
Tonneau Favorites in the North
In the Fenton, Michigan, area, store manager Travis reported that "We sell a lot of [TruXedo] TruXports. I think customers like the affordability paired with the five-year parts warranty. [TruXedo] Lo Pro's are common. We also sell a lot of [Extang] Trifectas. I think the easy install and remove is a key selling point along with the Extang warranty. All are affordable."
Truck Bed Cover Favorites in the South
Auto One Garden City noted that TruXedo Lo Pro and TruXport were favorites with their customers. In addition to TruXedo, their customers are asking about the UnderCover Ultra Flex, BAK Revolver X4s, and RetraxPRO MX.
Kenny, owner at Auto One West Palm Beach, Florida, mentioned his customers are looking at the UnderCover Ultra Flex along with Roll-N-Lock M-Series.
Favorite Tonneau Covers in the East
Dave, owner Auto One Eastpointe, Michigan, says, "Most customers in our area are looking for something more economically priced, and the TruXport fits their budget just perfectly. We've installed the TruXport for the new Ram with Rambox, and I like it a lot. We do install some of the BAKFlip MX4 as a nice hard cover."
Truck Bed Cover Favorites in the West
Auto One Howell, Michigan, store manager Jeff has often said that "TruXedo Lo Pro is fairly popular".
Best Truck Bed Covers in 2022
Here is a table of all the covers our truck bed cover installers recommend.  Next time you are thinking about a truck bed cover for your pick-up truck or as a holiday gift, you can't go wrong looking at a TruXedo Lo Pro, TruXedo TruXPort, UnderCover Ultra Flex, or Extang Trifecta.  Once you've seen our recommendations online, visit your local Auto One to chat about your specific needs and to verify your favorite truck bed cover will fit your truck.
| | | | | |
| --- | --- | --- | --- | --- |
| Name | Type | Material | Selling Point | Warranty |
| TruXedo Lo Pro | Soft Roll-up | Vinyl | Low profile design | Limited manufacturer warranty |
| TruXedo TruXPort | Soft Roll-up | Vinyl | Budget friendly | Limited manufacturer warranty |
| UnderCover Ultra Flex | Hard Folding | Vinyl | Luminous rail light system and tailgate seal | Five year manufacturer warranty |
| Extang Trifecta | Folding | Vinyl and aluminum | Low profile appearance plus Extang's clamping system | Lifetime warranty against defective materials |
| BAK Revolver X4s | Hard Roll-up | Vinyl with matte black aluminum underbody | Engineered for real-world durability | Five year manufacturer warranty |
| RetraxPRO MX | Retractable | Industrial strength aluminum | Key lockable in any position | Legendary Lifetime Guarantee |
| Roll-N-Lock M-Series | Retractable | Durable vinyl-over-aluminum hybrid | Effortless and secure operation | Three year manufacturer warranty |
| BAKFlip MX4 | Hard Folding | Aluminum panels | Durable aluminum panels with 100% bed access | Extended 5-year warranty |