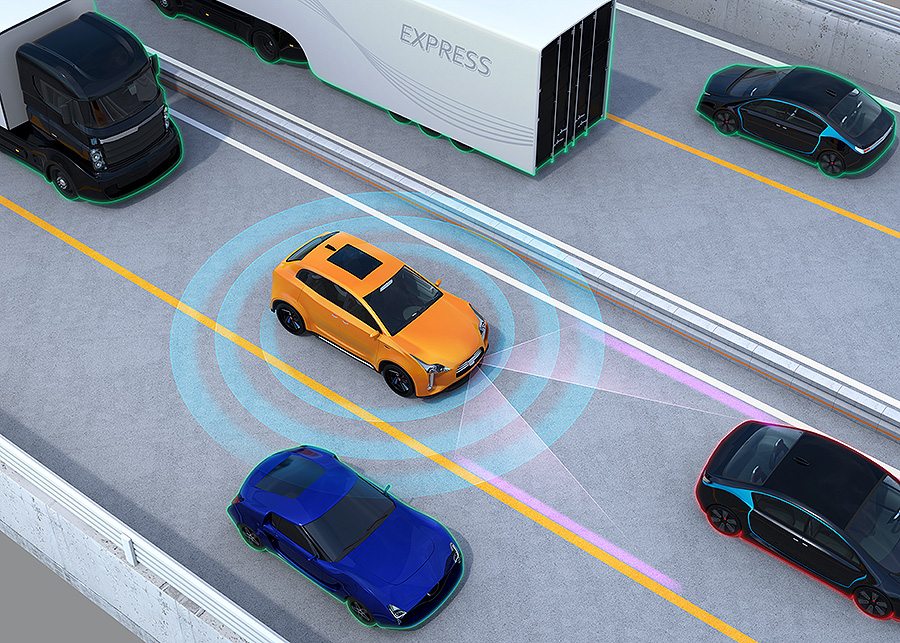 Windshield ADAS Calibration
Vehicle technology has evolved over the past few decades, including new safety features and advanced driver assistance systems. Many of these new technologies are dependent on sensors or cameras that are located on your windshield. As windshields have evolved, the process of replacing windshields has gotten more complex.
Many people are not aware of which safety features they have on their windshield. That can make for a challenging conversation when you need your windshield replaced. Learning a little more about these new technologies can make windshield replacement a lot easier for you and your auto glass repair technician.
Does my windshield need calibration?
Not all windshields need calibration, but if you have advanced driver assistance systems on your vehicle, then you will probably need to have this done. The calibration process adjusts and tests all of the sensors on your windshield to ensure they are still working after it is replaced. It is a complex process that requires special equipment and training. At Auto One, your windshield replacement technician is using the latest calibration equipment.
Should I repair or replace my windshield?
Before you commit to having your windshield replaced, keep in mind that some damage can be handled with a simple chip repair process. This process saves you both time and money. The best way to know if the damage can be repaired is to measure the size of the chip or crack. If it is smaller than a $1 bill, you may be able to go with the chip repair option.
At Auto One, we offer a warranty on the repair work. If the chip or crack spreads within a year of the repair, we will give you a credit towards the price of a new windshield. It is definitely an option worth considering.
Auto One: Your Auto Glass Experts
At Auto One, we specialize in auto glass repair and windshield replacement. We are one of the few local windshield replace shops with the equipment to recalibrate ADAS enabled windshields. We offer a guaranteed, no hassle warranty, and convenient same-day service at most of our locations. Or, you can use our mobile service and let our technician come to your home or work. Call today or get a free online windshield replace quote.